New zoning bylaw could impel unprecedented growth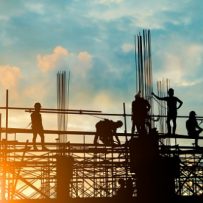 Toronto City Council can learn a thing or two from Newmarket Council after the latter approved a new zoning bylaw for its Urban Centres neighbourhood.
The Urban Centres Zoning By-law for the Yonge St. and Davis Dr. area updates regulations surrounding permitted land uses, building heights, densities and right-sizing parking, and in doing so the Town of Newmarket hopes to attract business.
"This will bring in almost 20 million square feet of mixed-use space literally overnight, so you can expect to see the fruits of that happen within a year or two after that," said Adrian Cammaert, senior policy planner for the Town of Newmarket. "This is the final piece of the puzzle we've been working on for quite some time to grow our centres and corridors."
Newmarket Council held wide-ranging consultations with the development community to determine the kind of bylaws the latter would prefer, which Cammaert says helped commence a relationship.
"We did it to get valuable input on the bylaw the development industry would prefer to see in this area, but it also let them know about our project and what they can expect from us and how it will benefit them," he said.
Yonge St. and Davis Dr. was selected as a growth hub in 2005 when the Places to Grow Act was implemented, and part of the project entails a bus rapid transit system to go along with over 1,000 residential units spread across seven towers.
Additionally, 33,000 people and 32,000 jobs are expected at Urban Centres over the next three decades.
"We're looking to focus growth around each transit station, and these developments will do just that," said Cammaert.
Graham Purvis, a sales representative at Royal LePage RCR Realty, noted developers have owned the lands around Yonge St. and Davis Dr. for years, but the planned community won't be realized for a while yet. Moreover, he believes the Main St. and the Holland River area is where condo construction makes the most sense.
"We know there's appetite for single-family homes, but the area around Riverwalk Commons and the Holland River, where they have Saturday morning farmers' markets and the Music Festival, would be where condo buyers would like to live," he said. "The Yonge St. and Davis Dr. area was created by planners, so we'll find out how it does because it's not been tested to see if people will even want to live there. Newmarket is unique in that there's a very cool, older downtown core and it's really captured an awful lot of popularity around the old Main St. downtown."