New supply should be for all, not just the top tier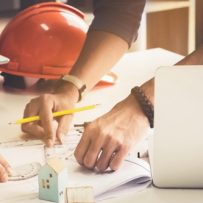 Much attention has been devoted to the feverish pace of housing construction nationwide, although whether this has successfully addressed the problem of supply remains an open question.
However, a recent study published by the Housing Policy Debate journal argued that these inventory injections have in the past few years tended towards being valued at market prices, a fact that will still exclude a considerable number of would-be buyers.
The report stressed that governments at all levels should "ensure that supply is added at prices affordable to a range of incomes."
"The challenge in housing affordability is to ensure that new housing is built to meet the shelter needs across the income spectrum and not just for high-income earners. It is true that even housing built to draw market prices and rents over time, through market filtering, will improve affordability for low-income earners. However, the filtering process takes time."
A recent heavy influx of asylum-seekers has only complicated matters. In late January, Canadian mayors urged the federal government to do its part in addressing the supply shortages brought about by this immigration volume, as the problem exceeds the capabilities of just the municipal or provincial levels.
"[The federal government] makes the decisions about what happens at the border and Toronto is very supportive, for example, of admitting refugees," Toronto mayor John Tory said, as quoted by CBC News.
"We've had a historically compassionate approach in this country which we support. But the federal government, who admits refugees to the country, also has to take a hand in helping to house and settle them."