NEW PROGRAM ENSURES RENTAL APARTMENTS IN MISSISSAUGA ARE WELL-MAINTAINED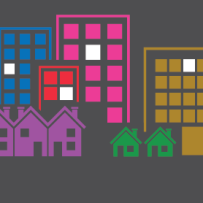 Renting an apartment in Mississauga? You can now rent with greater confidence knowing your apartment and building will be properly maintained as a result of the new Mississauga Apartment Rental Compliance (MARC) pilot program.
The goal of the five-year pilot program is to ensure that rental apartment building owners and landlords comply with maintenance standards and the needs of tenants are being addressed.
The MARC pilot program features:
a requirement for building owners and landlords to register each year for the program
proactive apartment building inspections conducted by a dedicated team of Enforcement staff
a streamlined complaints process for tenants
potential fines for owners and landlords who fail to comply
"As Ontario grapples with a housing affordability crisis, it is critical that our City's rental stock is well-maintained, safe and liveable," said Mayor Bonnie Crombie. "Mississauga's competitive advantage has always been our quality of life. By working together, we will ensure rental buildings are maintained and repairs addressed in a timely manner so that people can rent with confidence in Mississauga."
Owners and landlords must register with the program if their rental building has two or more storeys and six or more residential units that share a common area. Condominiums, secondary units, long-term care homes, licensed retirement homes and housing cooperatives are out of the program's scope.
The annual registration fee for 2022 is $18.25 per rental unit. Enforcement staff are currently contacting owners and landlords to advise of their responsibility to register. Failure to register an apartment building is an offence under the by-law which upon conviction, carries a maximum fine of $100,000.
"The City is strengthening its response," said Michael Foley, Acting Director, Enforcement. "We are moving from a complaints-based process to conducting proactive building inspections. This could result in stepped-up enforcement that includes issuing charges and/or fines. We continue to encourage anyone who has told their landlord about a repair issue but the problem has not been fixed to submit a complaint for action by the City's Enforcement Division. The goal is to make tenants feel comfortable bringing issues forward, knowing they will be resolved to their satisfaction."
Residents who have reported a repair or maintenance issue to their landlord with no response or action taken are encouraged to submit a request here or call 3-1-1.
Story by: City of Mississauga