NEW MONEY FROM OLD: "REPOSITIONING" YOUR PORTFOLIO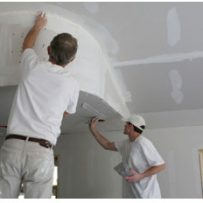 Story by: Joe Hoffer | Cohen Highley LLP
Buying properties, giving them a major face lift, and re-selling them based on their increased value is a common investment strategy of real estate developers and investors. The value of apartment buildings is dependent on income, so to increase value you need to increase net income. Ontario's Residential Tenancies Act (RTA) is rife with rent control rules designed to prohibit or restrict increases in revenue. Lawyers who fail to properly advise apartment investor clients of the legal barriers to achieving their investment goals risk liability in contract and negligence unless they have written limitations included in the retainer agreement [see 669283 Ontario Ltd. v. Reilly, [1996] O.J. 273 (Gen. Div.).
Under the RTA, revenue can be increased by making in-suite improvements after a tenancy ends because with new tenants, the rent can go to market but the RTA penalizes investors for improving sitting tenants' suites. The RTA prohibits a rent increase when in-suite improvements are made in occupied suites with no tenant turnover. Even if vacant possession is necessary to make in-suite improvements, when the work is finished, the sitting tenant has the right to re-take possession, pay the previous rent, and is entitled to be paid three months' rent as compensation for the inconvenience. The RTA also gives tenants substantial rights to "security of tenure", so triggering vacancies and the right to go to market rent can only occur where RTA legal tests are satisfied.
Another way to increase revenue is by making capital improvements to the building and then applying to the Landlord and Tenant Board (LTB) for an order permitting an above Guideline rent increase. For capital improvements, a maximum increase of 3% above the annual rent control Guideline may be ordered for a maximum of three "phase-in" years. The Guideline in 2015 is 1.6%; 2% for 2016; and, the RTA prohibits a Guideline from ever exceeding 2.5%. Applications based on capital improvements require that the work be completed and paid for before the application can even be filed and only "eligible" capital expenditures will qualify for an allowance permitting a rent increase. If capital work is "…substantially cosmetic in nature or is designed to enhance the level of prestige or luxury offered…" at the building, then it is ineligible for a rent increase allowance. In the case of apartment building investment, improving the "curb appeal" and "repositioning" the building profile to attract higher rents can therefore be a futile exercise, other than on tenant turnover, unless the improvements meet the eligibility requirements.
Capital expenditures incurred to replace building components that do not require replacement (ie: new lobby, corridor upgrades, new heating or cooling system, new elevator cars, new balcony railings) may be ineligible for an above guideline rent increase. Modernization and upgrading of existing and still serviceable building systems and components can therefore result in significant expense with no financial return. The key to revenue increases is to ensure that the cost "eligibility" criteria prescribed by the RTA are met so that, upon completion of the work, the costs will support above Guideline rent increases.
Most work will be "eligible" for an above Guideline rent increase if it is undertaken to maintain the physical status quo of the building, but such work will seldom generate changes to the investment profile of the building. Building improvements intended to enhance the investment profile can be eligible for rent increases if they meet specific legal tests such as promoting access for persons with disabilities, promoting energy or water conservation, or enhancing security at the building. Such improvements require careful collaboration between the investor, legal advisors, and construction design personnel to ensure RTA restrictions do not render the changes ineligible to support an above Guideline rent increase.
Even where capital work incurred is eligible, the investor can face severe financial penalties. The RTA prescribes legal tests which can excuse investors from liability for "substantial interference" with tenants' reasonable enjoyment caused by noise, dust and vibration (ie: balcony repairs) while the work is under way. If the tests are not met, the LTB can order tenant rent abatements caused by the interference. If the application for a rent increase does not comply with timing, eligibility, and filing requirements (including use of the proper Notice of Rent Increase forms), then it can be dismissed entirely: a total financial loss for the investor.
Investment strategies designed to rejuvenate and enhance aging apartment buildings through substantial capital work, incentives to create tenant turnover, and avoidance of financial penalties under the RTA require specialized legal and management advice. Aging apartment buildings in large urban centres are often in excellent locations, with the potential to attract much higher rents if strategic capital improvements to "reposition" the building are made. Lawyers who inform their apartment investor clients of the legal barriers to achieving investment goals will cement the business relationship and mitigate risk of professional exposure to liability once the construction dust settles.
Note: This article originally appeared in the October 9, 2015 issue of The Lawyers Weekly published by LexisNexis Canada Inc.