New initiative to boost purpose built rental development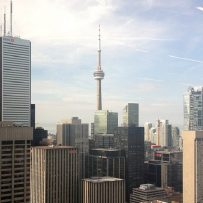 Ontario is encouraging developers to build purpose-built rental housing by offering millions in rebates.
The province is offering rebates for development charges on new, purpose built rental housing, it announced Wednesday.
"We believe everyone deserves a place they can call home. Building more rental housing not only helps individuals and families find places to live, it creates strong, vibrant communities," Peter Milczyn, Minister of Housing and Minister Responsible for the Poverty Reduction Strategy, said.
The rebates are meant to encourage construction in the rental market.
The province will rebate up to $125 million in development charges over five years for purpose-built rental developments in areas with low vacancy rates and high proportion of renters.
According to the Ministry of Housing, only 6% of housing built over the last two decades was aimed at the rental market.
"Providing rebates for development charges for new purpose-built rental housing is one of 16 comprehensive measures under Ontario's Fair Housing Plan to bring stability to the real estate market, protect renters and homeowners' investments, increase housing supply, and help more people find a home that fits their budget," the province said in a release.