New Government Tax On Lenders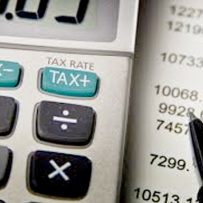 Banks Ready To Bear The Brunt Of Mortgage Crackdown
By: Tim Kiladze and David Berman, The Globe and Mail
Canadian banks are caught in the crosshairs of Ottawa's mortgage crackdown, with changes that will likely require them to absorb more housing risk in the future.
Yet, conversations with some of the country's largest lenders indicate they expected the latest changes – with some going so far as to say they support a prudent belt tightening, particularly because Ottawa is not making rash reforms, preferring instead to show caution.
Until now, the country's banks have happily lowered their mortgage rates to encourage more personal borrowing, largely because current guidelines for mortgage insurance have helped them feel somewhat immune to any housing downturn.
A proposed rule from the Office of the Superintendent of Financial Institutions, the banking watchdog, is likely to make them think twice before rapidly expanding their mortgage loan books.
On Friday, OSFI announced plans to update the rules that dictate how much capital the banks and private mortgage lenders must hold as insurance against bad mortgage loans. Although the proposal is up for discussion, and any changes aren't likely to be implemented before 2017, there is a decent chance the banks will have to put in place bigger safety cushions to protect against housing-related losses.
"The purpose of OSFI's regulatory capital framework is to ensure, as much as possible, that federally regulated financial institutions can absorb severe but plausible losses," the watchdog said in a statement.
OSFI also said that recent problems with fraudulent mortgage loan documentation could force it to make capital changes, suggesting that mortgage insurance may not cover bad loans that turn out to be underwritten with fake documents or forgeries.
The proposed changes come as Canada's banks are already grappling with weighty capital requirements. Global lenders must now meet a 7-per-cent common equity capital ratio, but Canada's banks have signalled that OSFI unofficially holds them to a higher standard, about 10 per cent.
The banks remain incredibly profitable, so this extra safety precaution has not hindered them significantly. However, this fall, National Bank of Canada surprised investors with a rare common equity issuance to boost its capital levels, proving that higher requirements levels have material effects.
Executives at several of the Big Six banks said Friday they were not flummoxed by the new rules. The lenders are in constant conversation with OSFI, and the regulator has suggested it is targeting the riskiest types of borrowing.
For months, the big fear has been that Canada would adopt similar capital rules to those announced in Australia in 2015 that enforced higher capital levels for all residential mortgages in a blanket-style approach. The changes are expected to increase capital requirements by $12-billion Australian ($11.9-billion) and they have contributed to a sharp slowdown in the country's housing market.
In Canada, the banks said Ottawa has signalled a targeted approach. "Generally speaking in Canada, these things are done in a very sensible manner, such that there is no knee-jerk implications either for the providers or for the borrowers," Toronto-Dominion Bank chief executive officer Bharat Masrani said in an interview.
Because government bond yields have fallen for years, banks have continually lowered their mortgage rates, which are typically priced off the five-year Government of Canada bond.
The banks also saw little risk to their own balance sheets from chasing this business. Most Canadian mortgages come with insurance from Canada Mortgage and Housing Corp., which means the banks are protected if the borrower defaults. If a loan goes bust, CMHC typically covers losses for the banks.
OSFI's proposed rules add a wrinkle to their calculation. Holding more capital, or protection, is effectively a tax on lenders. It can be viewed two ways: A bigger cushion will likely make mortgage lending less profitable, because a bigger fraction of profit must be retained as protection; it also prevents the banks and private lenders from doing whatever they want with the profits.
Follow us on Twitter: David Berman @dberman_ROB, Tim Kiladze @timkiladze