Neighbors Anonymous: Engaging Residents in Multifamily Communities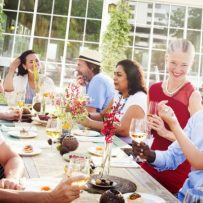 Increasing renewals through engaging residents with their neighbours
This is no time in the apartment industry for bashful property managers when it comes to ensuring the kind of resident satisfaction that drives renewals.
Today's apartment renters are more social butterflies than they've been in recent years, expecting a greater sense of community in the place they call home. They want better neighbors and more friends who live in the same place. But they can't always make that happen on their own. Property managers need to offer a little help.
"When I invite people to my home, the common thread is that everyone knows me as the hostess," says ManagInc Chief Operating Officer Jen Piccotti. "They might not know each other, but they know me. So as that hostess, part of my responsibility is to introduce people, let them discover a connection, help introduce commonality that they may have and get that conversation going. And then, move on to the next people. Community events are no different."
While that may sound only like appropriate etiquette for a jewelry party, it's sage advice from an industry analyst who has noticed a trend in recent years that suggests residents are more likely to live longer in a community if they are connected.
Neighbors among reasons why some residents don't renew
To steal a thought from SatisFacts, let's face it, residents are no longer welcoming each other to the community with a warm apple pie. In fact, according to the 2016 SatisFacts Index, neighbours are among the top five reasons why residents weren't likely to renew their leases.
It's likely that some bad apples sent some renters looking elsewhere, but it's just as probable that a resident who doesn't know the neighbors may feel a little left out and unsatisfied with the community, Piccotti says. That can be on the property management team.
Piccotti, the former SatisFacts senior vice president of education and marketing, spoke on the subject at the recent Crittenden Multifamily conference in Dallas. Her message along with the rest of the panel is that residents are more likely to renew if they are engaged with their neighbors, and that apartments have a new social responsibility to cultivate a tighter-knit culture. Piccotti will join fellow panelists Kiley Haught of Apartment Life and Beth Tuttle of LMC for an encore session in Atlanta, June 21-24 at the National Apartment Association Education Conference and Exposition.
Piccotti said until now, neighbor relationships didn't factor much into a decision to stay or leave an apartment community. She says that society's emergence from the economic crash of 2008 changed all of that. Renters, some forced out of homeownership, were just happy to have a roof overhead and food on the table, and no so much concerned who lived nearby.
Property managers have responsibility to strengthen communities
Now with more confidence in their well-being, renters are taking pride in their communities and have greater expectations of their neighbours. The problem is that most residents don't always have the opportunity to meet their neighbours.
Witten Advisors, an apartment market strategy consultant, recently noted that 53 percent of residents don't have a friend in the community where they live. Only three percent had seven or more friends. But the takeaway is that 47 percent of that group with seven or more friends was more likely to renew.
Piccotti says that property managers have a great opportunity – or obligation – to sell residents and prospects on activities that help bond communities. A resident who is comfortable with his or her neighbors is more likely to stick around. The theory especially resonates with Millennials.
"There's been some very specific connections between the number of relationships a person has in an apartment community and their likelihood to renew," Piccotti said. "There is a lot of research that backs up that the more friends you have in your community, the more likely you are to stay and feel plugged in."
Bringing multifamily communities together good for residents, business
Apartment Life is a faith-based, non-profit organization that, through its CARES program, focuses on increasing resident retention, enhancing online reputation, and improving resident satisfaction. CARES Teams live onsite and welcome new neighbours by offering insight to the community.
The company says bringing communities together is not only good for the residents but for business, too.
According to Apartment Life's website, 83 percent of apartment residents and 92 percent of staff said the "sense of community" was stronger at a CARES community. Also, 93 percent of staff said the quality of life improved for the residents.
Piccotti also reminds that research has proven that quality of life runs deeper than just feeling good about your neighbors. Research has proven that engaged people live healthier lives. The Harvard T.H. Chan School of Public Health notes that supportive networks of friends and family are among certain personal attributes – whether inborn or shaped by positive life circumstance – that help avoid or healthfully manage a number of serious diseases.
To unite residents, properties should seek to create experiences inside of the community so residents don't have to go elsewhere for engagement and entertainment, Piccotti said. Hosting cooking classes, wine tastings and worthwhile community events like fund-raising walks or foster kid backpack drives will bring residents together.
Don't forget to encourage residents to bring their friends. Beth Tuttle, vice president of marketing at LMC, says the events are a great way to showcase the amenities of the property.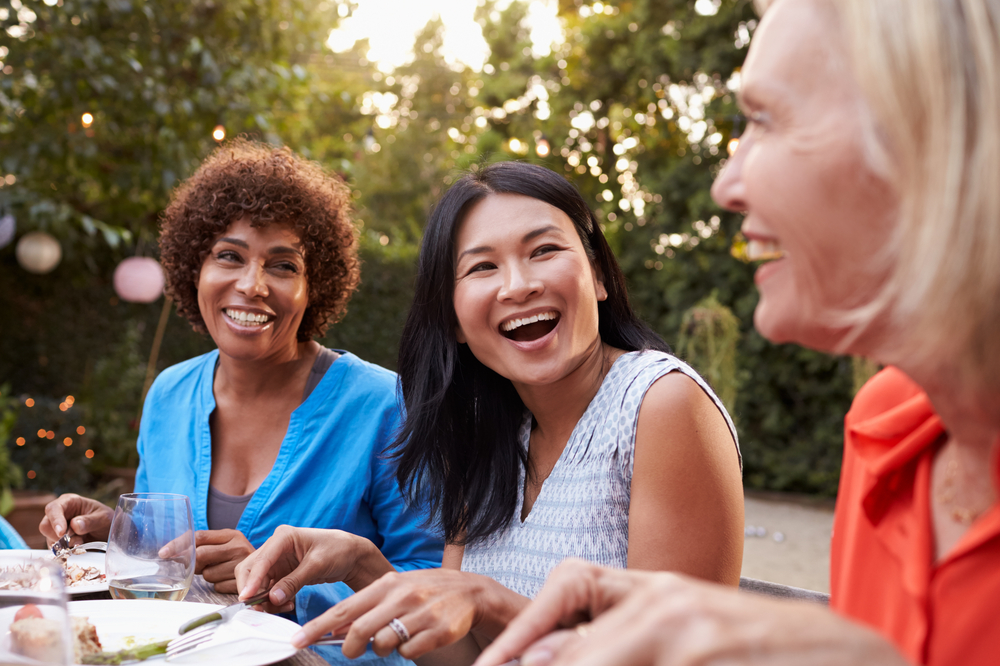 The connection starts with the property management team
But, it's up to the property manager to get the ball rolling. Just like that hostess, onsite staff have to make a few introductions and help initiate some resident-to-resident glad-handling.
That, of course, means property managers really need to know their residents.
"The connection starts with (property management teams)," Piccotti said. "As people are looking at planning events or places for communal gathering, the primary goal is not to connect residents. The first goal for the team has to be to connect with residents. Once they do that, it's a much more natural progression to be able to introduce residents to each other and watch connections grow."