NAVIGATING THROUGH SOCIAL MEDIA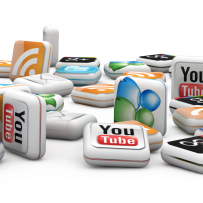 A lot has been written on the topic of social media marketing over the past few years. As a result, navigating through the various social media offerings has become increasingly difficult.
Like all social strategies, there is not a 'one-size fits all' solution. The key is a long-term commitment – just like any other marketing plan. The other key is managing multiple networks and understanding how they overlap and how they are different.
Owners and managers across Canada are using social media to provide online property tours, schedule showings and showcase neighbourhood appeal.
To help you cut through the noise, Rentseeker.ca has produced a comprehensive infographic to showcase the top social media platforms available today, their respective traffic and practical strategies to help you with your next campaign.