NATIONAL HOUSING DAY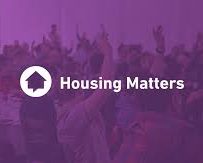 Housing is a cornerstone of sustainable and inclusive communities. Each year, National Housing Day is held on November 22. It's a day to recognize the important work done by housing partners across Canada to improve access to housing for everyone in Canada.
This year, we're celebrating National Housing Week, which runs from November 22 to 26. During this week, we come together with partners, stakeholders and Canadians across the country to recognize and showcase their tremendous  work.
Take a look at the way our partners are helping us build a stable housing system that is more inclusive, climate conscious, and ultimately benefits everyone.
Don't miss out! Tune-in to the various events happening this week!
Panel Discussion: Success Stories
Description: Panel discussion about some of the partners who received support via the Innovation Fund. Tune-in and see how you can leverage these new opportunities.
CMHC Moderator: Caroline Arsenault
Date: Tuesday, November 23, 2021
Time: 1:00 p.m. to 2:00 p.m. ET   Add to my Calendar
Panel Discussion: We Are All in This Together
Description: Social and Human Rights approach to partnerships.
CMHC Moderator: Giovanni de Benedictis
Date: Wednesday, November 24, 2021
Time: 1:00 p.m. to 2:00 p.m. ET   Add to my Calendar
Information Session: Laying the Foundation
Description: A monthly information session hosted by CMHC in which you can gain all the information you need to begin your affordable housing development journey.
CMHC Participants: Michael Bruneau & Luisa Daruka
Date: Wednesday, November 24, 2021
Time: 11:00 AM (Eastern Time) Add to my Calendar   Register
Awards Ceremony: 2021 CMHC Housing Research Awards
Description: Join us for the 2021 CMHC Housing Research Awards ceremony.
Participants: Hear from this year's recipients and our CEO, Romy Bowers
Date: Friday, November 26, 2021
Time: 1:30pm Add to my Calendar
These awards recognize research and activities that are impactful and innovative in Canadian housing.
Access tools to help you hit the ground running!
We're happy to share some great resources to help inspire solutions which benefit all Canadians.
How-To Guides – The Blueprints to Success: Access various guides that can help you in designing, building, and sustaining affordable housing.
CMHC is very pleased to have supported our partners in the development of these guides with topics covering:
Case Studies – Getting Inspired: Access innovative projects to inspire you as you embark or continue your journey within the affordable housing sector. The selection of case studies will inform you on:
E-Learning Module – United for Affordable Housing: A self-directed online learning module to help you explore the definition of affordable housing, understand some of the challenges, and discover interesting and innovative projects happening in your community.
Story by: CMHC