National Home Affordability Study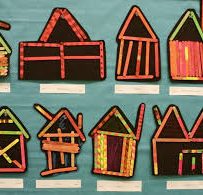 The number of bedrooms is without a doubt one of the most important criteria when searching for a home. So, exactly how much house can one get across Canada?
Our researchers took the national average home price (~$500K) as a reference point and analyzed the country's 50 largest cities to determine the number of bedrooms it can buy in each.
Here are some key takeaways you might want to explore:
At the nationwide level, the Canadian average home price ($495,100) buys 3.3 bedrooms;
However, in almost half of the country's 50 largest cities, this price tag secures less than 3 bedrooms;
Moreover, the 6 priciest real estate markets in Canada don't even guarantee 2 bedrooms for that amount of money;
As expected, Vancouver tops the charts as the place with the least available space, offering only 1 bedroom for ~$500K;
Windsor, on the other hand, showcases a plentiful 4.3 bedrooms for the same price.