MYGROUP.CA SWEEPSTAKES!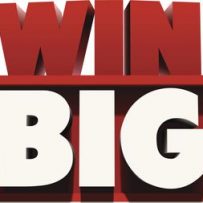 MyGroup is excited  to offer exclusive discounts on home and auto insurance, PLUS the chance to win 1 of 3 Grand Prizes in this year's Pick Your Prize Sweepstakes.
You could win one of these 3 prizes of your choice:
–          $2000 Shopping Spree
–          $2000 Spa Package
–          $2000 Travel Voucher
To enter, simply request a quote on home or auto insurance, either online at www.mygroup.ca or by phone at 1-844-999-7698.
Random draws will take place at 9:00 a.m. ET at 100 Main Street, Suite 2030, Dartmouth, NS B2X 1R5, by an employee of MyGroup from all eligible entries received before each Contest Closing Date, with draw dates for individual prizes as set out below. No purchase of any kind is necessary to enter or win.
Draws will take place, as applicable, following each respective Contest Closing Date as follows:
–          September 15, 2018
–          January 4, 2019
–          April 6, 2019
For detailed rules and regulations, please visit http://mygroup.ca/en-CA/pickyourprizesweepstakes/Sweepstakes-Rules