Multifamily Technology Trends for 2016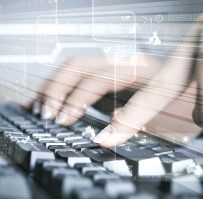 Story by: Lindsey Schooner  | Zillow.com
Once upon a time, your company built a website. Then you went paperless, started using social media and optimized for mobile. This year, will it be beacon technology or virtual reality? Your business doesn't grow by staying the same, so here's a look at the rental real estate technology trends that could be game changers in 2016.
Technology as an amenity
From dinner dates to food delivery, today's renters use the internet for everything, and they expect your communities to be connected as well. Enter technology as an amenity. Between smart thermostats and keyless locks, Google Fiber, online rent payments and even package storage systems, 2016 is going to be the year that multifamily adopts integrated technology solutions and "The Internet of Things" in a big way.
Virtual reality
Want to take a trip to the Great Wall of China? You can — anytime you want — with virtual reality. Virtual reality went mainstream in 2015. Today you can interact with content from the New York Times or watch the NCAA basketball madness. While a VR apartment tour may be a little ways off, the technology is changing the way people think about and view spaces and events, and it will have an impact on how people search and shop for all real estate in the future.
Beacon technology
While beacon technology has gotten a lot of attention in the retail world, the location-based mobile notifications have yet to make deep inroads in the multifamily arena. With the technology easier to implement than ever before, this could be the year apartment communities use the technology to provide special leasing offers to people who tour or push a perk to a resident for downloading your app.
Texting to close a sale
While texting is not a new technology, more and more people are using that type of communication over phone calls. You need to go where your residents are, and your potential residents are texting. New technologies and software solutions have made it easier to implement this form of communication with leads. This makes it easier for you to track your sales and give rental shoppers the information they need in the format they want, which will ultimately help you sign a lease.
What tech tools will your team be embracing in 2016?