Developments sold to investors who don't plan on living in them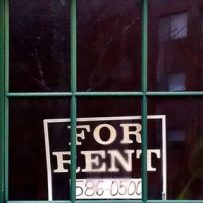 Story by: Josh Sherman
When a condo sells in the Greater Toronto Area, it is more likely than not that an investor without intentions of calling that unit home has bought it.
That's what the results of the latest Urbanation survey of GTA developers suggest. The results of the survey were first revealed last night at 505 Richmond Street West.
"We know that the government is looking closely at the Toronto market with the expectation of perhaps introducing a foreign buyer's tax as they have in BC," said Shaun Hildebrand, VP of Urbanation, referring to a 15-per-cent levy applied to Metro Vancouver this summer during his data presentation.
With this in mind, Urbanation, a GTA real estate researcher whose founder Eve Lewis also owns condo marketing firm MarketVision and is chief executive of Woodcliffe Landmark Properties, which restores heritage buildings, added new questions touching on investment for its third-quarter survey.
The questions address activity from both domestic and foreign buyers.
Builders were asked what percentage of units foreign buyers — purchasers whose primary residence isn't on Canadian soil — had snapped up to date in their projects that were currently under development in the third quarter. This includes projects in the pre-construction and construction stages as well as recently completed projects. Sales may go back as many as several years, depending on when a project entered the pre-construction phase.
The weighted average based on responses worked out to 5 per cent, Hildebrand said at the event. The results varied from project to project, with some having a share of foreign buyers as high as 25 per cent and others having virtually none.
An Urbanation news release sent out this morning states the survey covers one in four condos in the development phase as of Q3 across the GTA.
During his presentation, Hildebrand brought up how some may say the survey number is "artificially low." After all, foreign buyers can simply send money to locals to purchase units for them, he acknowledged.
"Fair enough," he said. "So we asked another question about the share of domestic buyers who are considered to be investors," Hildebrand explains.
The average throughout GTA condo projects currently in development in Q3 was 52 per cent of units sold to date.
"At least a significant share of those domestic investors are recent immigrants, and so that money has been made overseas and is coming into the country," he notes.
Depending on the condo project, the share of investors ranged from 5 per cent up to 90 per cent.
A foreign-buyer tax wouldn't even affect these investors, even though they are vehicles for the flow of foreign capital into the country. Because of this, Hildebrand doubts the efficacy of the tax in curbing such inflows.
"If the government is looking to implement a foreign buyer's tax, it's probably not going to do much other than impact confidence," says Hildebrand. "And by impacting confidence, it could have detrimental effects to condominium… sales that are largely driven by investors," he adds.
The composition of sales, in terms of investors versus end users, is not abnormally high for recent years, he says. "If you talked to people that were in the marketplace back in 2007-2008, they probably would've given you a very similar share."
The difference today, he says, is that these investors aren't engaged in speculative activity but instead are holding on to their units. "They can't be speculative investors because prices aren't growing that much," he explains.
The average index sale price of new condos in the GTA worked out to $590 per square foot in Q3, up 2 per cent from that quarter last year, according to Urbanation.
For pre-amalgamation Toronto, which includes downtown, the average index selling price of a new condo hit $674, a year-over-year increase of 5 per cent.
Local investors and foreign buyers both gravitated towards projects in Toronto's downtown area, says Urbanation.
On the GTA's resale market, prices rose 12 per cent year over year to $511 per square foot.
"Even though (investors) represent a large share, they're not bidding prices up to extremely high values," says Hildebrand.
Correction: A previous version of this story misstated that all sales had taken place in the third quarter.