Morneau Says He Wont Be Dogmatic on Bank of Canada Inflation Target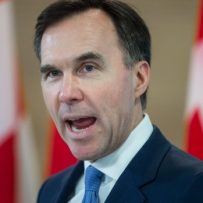 Finance Minister Bill Morneau said he'd be open to changes in the Bank of Canada's 2 percent inflation target when the mandate review comes up in 2021, though the bar for any adjustment remains high.
Morneau, speaking to Bloomberg in Buenos Aires, said he hasn't directly discussed the issue with the central bank, but he's paying attention to its deliberations. The Bank of Canada has already begun the process of vetting ideas.
"We haven't consciously sat down and thought about changing any part of the mandate but I think what the bank is demonstrating is a recognition that they need to think forward," said Morneau, who was in the Argentine capital for meetings with his Group of 20 counterparts.
Canada's economy has struggled for the past decade to grow at its potential, giving rise to speculation the central bank's 2 percent target, in effect since the mid-1990s, should be revisited. Since the financial crisis, the bank has consistently undershot its inflation target.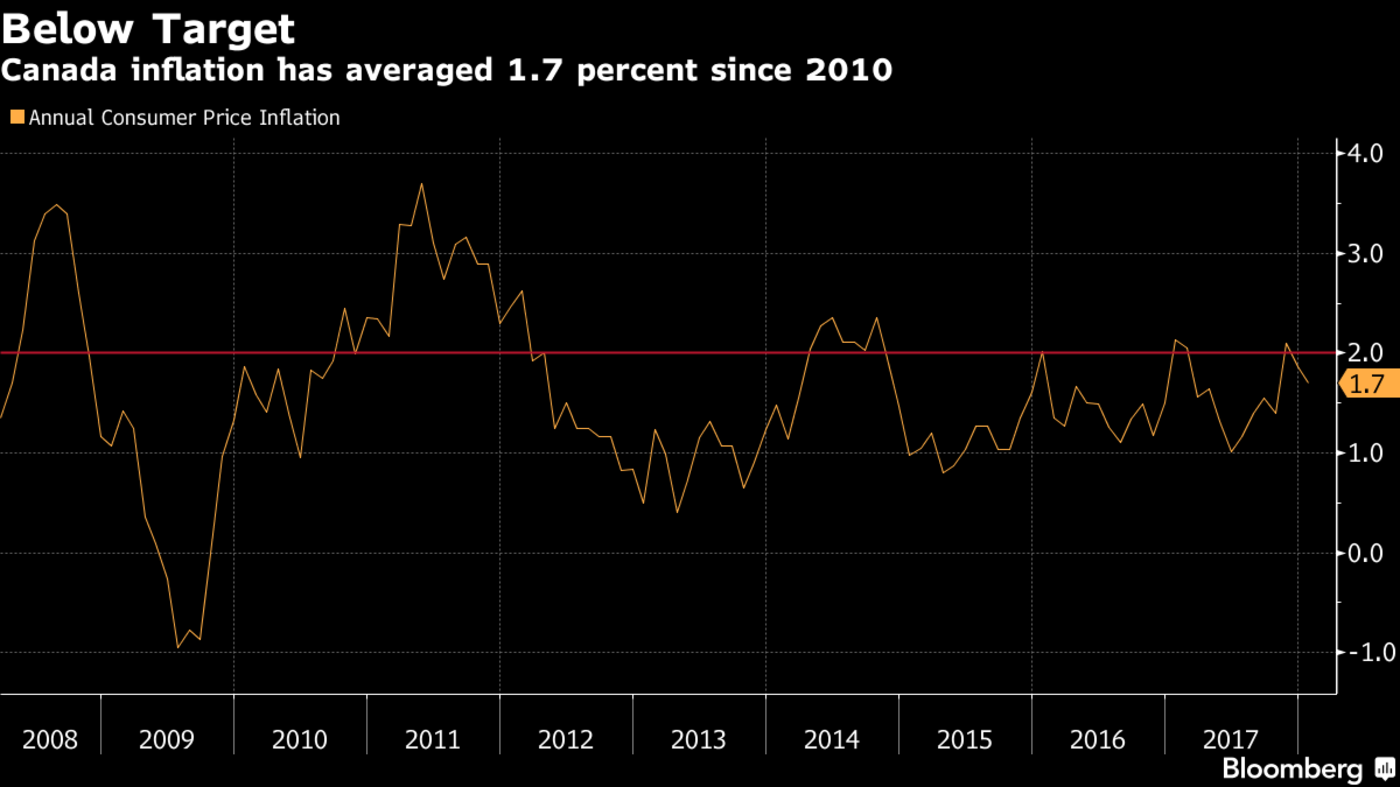 Historically low interest rates also pose a problem, because they limit the amount of fire power central banks have in combating any future downturn.
"It's worth recognizing that the environment the Bank of Canada is in is different today," Morneau said, adding the current inflation targeting regime has largely been working.
Read more about the central bank's latest thinking on inflation
There is flexibility built into the mandate that allows the central bank to keep inflation within a band of 1 percent to 3 percent. "The idea is flexibility around that band is an important part of their tool," said Morneau.
The Bank of Canada reviews its policy framework every five years, and the next one will come after federal elections in 2019.
One of the central bank's options is to raise the inflation target, which would produce looser policy. Another is to target output along with inflation.
Policy makers are also studying the potential benefits of more coordination with the federal government. For example, if officials determine more stimulus is needed but are worried lower interest rates would fuel household debt, the federal government could step in with more fiscal stimulus.
"I'm not dogmatic and I wouldn't say our government is dogmatic but we would be very careful about instituting any change," he said.