MORGUARD FORECASTS CONTINUED STRENGTH IN MULTI-SUITE RESIDENTIAL RENTALS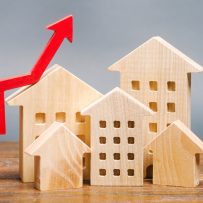 A new 2023 commercial real estate forecast report released by Ontario-based Morguard suggests interest in the multi-suite residential rental sector will remain elevated nationally in 2023 given healthy demand fundamentals and constrained supply.
Morguard's 2023 Canadian Economic Outlook and Market Fundamentals Report offered analysis of Canada's commercial real estate market in 2022 and forecasted trends for 2023. The report revealed Canada's recent housing market cooldown is expected to persist through 2022.
Morguard said the recovery phase of Canada's economic cycle will slow substantially over the near term. Real GDP is projected to expand by 1.0 per cent to 1.5 per cent in 2023, following a G7-leading advance of more than 3.0 per cent in 2022.
Economic growth slowed in the second half of 2022. Several factors in combination will cause Canada's economic recovery to continue to slow down over the near term, in keeping with the global trend, the forecast said.
Leasing market performance patterns were mixed during the second half of 2021 and first half of 2022, the report stated, due largely to the ongoing impacts of the pandemic on businesses and their employees. Leasing demand increased modestly in most markets following the removal of capacity restrictions. However, vacancy rates and building occupancy varied significantly.
The supply of available industrial space remained low across much of Canada's industrial heartland during the latter half of 2021 and first half of 2022, Morguard reported. An all-time low 1.6 per cent of the country's 1.9 billion square feet of built industrial inventory was available for lease at the midway mark of 2022. As availability dwindled and rents increased, construction activity rose sharply.
Demand for purpose-built multi-suite residential rental accommodation strengthened considerably recently, following a pandemic-influenced decline that began in the spring of 2020. Rental demand began to firm across much of the country during the second half of 2021, a trend that carried through to the midway mark of 2022.
Story by: Construct Connect