More than one in 10 Vancouver condos sit empty in city desperate for affordable housing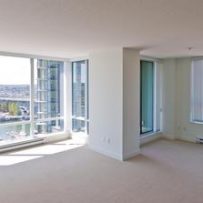 Story by: Matthew Robinson, Rob Shaw and Joanne Lee-Young, | Financial Post
Vancouver's soaring single-family home prices have been blamed in part on foreigners snapping up investment properties and leaving them empty.
That myth was dispelled by results of a study released by the city Tuesday that shows only one per cent of single-family homes are vacant.
Of more concern in a city strapped for affordable housing is the 12.5-per-cent non-occupancy rate for condominiums, which account for most of the city's 10,800 empty homes.
City councillors are calling on the provincial government to take steps to help ensure vacant units are filled. That could include punitive tax measures against owners of vacant properties.
However, the number of vacant properties in Vancouver is not far out of line with the rest of Metro Vancouver. The city's overall vacancy rate of 4.8 per cent in 2014 is only about 1- to 1.5-per-cent higher than Metro, said Bruce Townson, chief executive officer of Ecotagious, a software company hired by the city last year to analyze domestic electricity consumption.
The company pored over more than a decade of anonymized BC Hydro data for 225,000 homes in the city and Townson presented its findings to councillors Tuesday.
The vacancy rate in Vancouver for single-family homes, duplexes and row houses is only about one per cent, and that rate has been static since 2002, according to the report. Meanwhile, the combined vacancy rate for condominiums and purpose-built rental apartments is 7.2 per cent. That number is in line with the findings of a 2013 study by the Urban Futures Institute, which put unoccupied apartments in Vancouver at 6.2 per cent on 2011 Census day.
The cross-Canada average of vacant apartments for census metropolitan areas over 200,000 people was 7 per cent, according to the study. Quebec had the lowest rate, at 5 per cent, followed by Toronto at 5.4 per cent. Near the mid-point of the list was Calgary at 8.6 per cent, while Victoria was third highest at 11.5 per cent, topped by London (13.5 per cent) and Windsor (16.5 per cent).
Vancouver's highest overall vacancy rate (including houses and apartments) in 2014 — at 7.4 per cent — was in Point Grey, Fairview and Kitsilano. The non-occupancy rate in the downtown peninsula that year was 6 per cent. It was 4.5 per cent in Mount Pleasant, Strathcona, Grandview-Woodland and Hastings-Sunrise, and 3.4 per cent in South Cambie, Shaughnessy, Arbutus Ridge, Dunbar-Southlands and Kerrisdale. Non-occupancy was lowest in Renfrew-Collingwood, Kensington-Cedar Cottage, Riley Park, Oakridge, Marpole, Sunset, Victoria-Fraserview and Killarney, which came in at 2.9 per cent.
The decision to clump neighbourhoods into geographic sectors — as noted by Coun. George Affleck — meant that the non-occupancy rates for smaller areas of interest such as Coal Harbour or Dunbar, not to mention individual apartment buildings, were blended into their surroundings. City staff said BC Hydro was protective of the data for privacy reasons so more detailed information could not be released.
A home was deemed non-occupied in a given month if its electricity use showed little variability for 25 or more days, a number selected to allow for infrequent use of a home. If a home was not occupied for each of four "non-heating" months — August, September and the following June and July — it was deemed empty for a given year.
That methodology would catch homes purchased by investors and left perpetually empty, but it would miss homes used during summer months and left empty the rest of the year, or homes rented out on Airbnb.
Home buyers and prospective renters have fretted for years that investors were snapping up homes and leaving them empty, cutting supply and boosting prices in the process.
Mayor Gregor Robertson had asked Premier Christy Clark in a letter last year to consider a series of measures — including amendments to the Vancouver Charter and the Community Charter — to strengthen the ability of municipalities to ensure vacant units are filled. The premier ducked the issue of vacancy in her reply letter.
Robertson and city councillors voted Tuesday to reiterate the request for those legal tools.
Clark said she intended to read the report.
"I think we are all concerned about the vacancy rate in Vancouver in particular because we have to be concerned about it hollowing out neighbourhoods," Clark said.
When asked if the province would consider putting a tax on vacant property, Clark said the province had "heard a range of different options and ideas, a lot of which are good. So the Ministry of Finance is right now, and has been for the last little while, really drilling down to understand which of the solutions that have come forward are going to be the best ones. Because we want to come up with a solution that's going to help solve the problem."
Matthew Bourke, the city lead on the empty homes report, said Vancouver could not reduce the number of empty homes without help from the province because the Vancouver Charter does not allow council to mandate occupancy.
"If council did want to take action on this issue, it would absolutely require that we work with senior government," said Bourke.

"Given the significant housing affordability challenges in Vancouver and the intense pressure on renters and rental stock, the city needs to do what we can on this issue."
NDP housing critic David Eby said the vacant housing numbers are another reminder that the B.C. government should be following the advice of academics and taxing vacant properties.
"Absolutely, they should be implementing the vacancy tax," he said, adding the province should also amend the Vancouver Charter so the city could address the issue.

"I am very grateful that the city continues to push on this issue because whatever the number is, whether it's 7 per cent, or 12 per cent or 5 per cent, we need those units in circulation as either housing for purchase or rental," Eby said.
Tom Davidoff, one of 10 professors at UBC and Simon Fraser University who earlier this year suggested a 1.5-per-cent real estate surcharge on absentee owners could be pooled into an affordability fund, said his initial impression is that five-per-cent non-occupancy "is somewhat surprising and at the lower end of what one would expect."
He explained what might account for this: "There is total vacancy and then also vacancy that happens when units aren't used for local housing. It could be the difference between vacancy (as considered by this study's methodology) and what would be considered under-utilized."
Davidoff said he will pore over the study some more before participating in a workshop on Wednesday that will bring together local experts to discuss options for government action.