Montreal housing market continues hot streak to 2020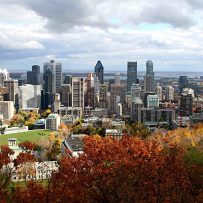 Continued economic growth will drive Montreal's housing upswing to 2020, according to the latest Housing Market Outlook report from the Canada Mortgage and Housing Corporation (CMHC).
The report also forecasts that the Montreal construction boom will continue its growth, with new projects coming off the ground in the next few months.
"In the condominium segment, construction will increase thanks to a steady demand supported by employment growth and also to significantly lower inventories of new and existing condominiums for sale," said CMHC.
CMHC also expects prices for property and rental rates to continue to rise, while supply is expected to steadily drop. "In 2018 and 2019, rental housing demand will increase slightly faster than supply, which will put some downward pressure on the vacancy rate," said CMHC.
"Demand will be supported by rising net migration over the forecast horizon, mainly as a result of the significant numbers of immigrants and non-permanent residents who will settle in Montreal."
"As for supply, many new units will be added to the rental housing stock from now until 2019, given the high levels of starts that have been observed for more than two years now."
"It's a global city, a world-class city, that is continuing to come into its own," Brad Henderson, CEO of Sotheby's International Realty Canada, told the Montreal Gazette. "When people look at the price of real estate in Toronto and Vancouver and other cities around the world, people realize what a bargain it is in Montreal."