Minimizing Risk: Building a Brand
In the days after Malaysia Airlines flight MH370 mysteriously disappeared en route to Beijing in mid-March, PR and crisis management experts around the world watched the news and cringed.
"I'm not so sure that you stay off their airline or their brand is ruined, but right now I don't feel too good about Malaysia Airlines because of their very weak response," said Roger Conner, an expert in crisis management for the hospitality industry, 10 days after the flight went missing.  Conner's expert opinion—he went through 9/11 and multiple other international terrorism incidents while vice president of communications for Marriott—was reinforced in the media. Canada's National Post called it a "master class in crisis mismanagement," both on the part of the airline and the Malaysian government.
Malaysia Airlines was lauded for introducing a brand-agnostic website to provide crisis updates on the mysterious disappearance, but criticized for not working fast enough to determine exactly what had happened with the flight. And families of the passengers went so far as to emotionally and publicly protest the lack of information available while they waited anxiously for news in Beijing, the flight's intended destination. With the news that the flight had been lost in the Indian Ocean, their complaints only intensified.
There are many differences between the airline industry and real estate, but dealing with an unexpected crisis situation – one that could irrevocably change how the public views your brand – is a concern for any business. As the global economy expands, as dependence on technology becomes pervasive and social media saturation is a fact of life, companies find themselves with more risk factors to control than ever before. Preparation, brand management and the hopefully unneeded crisis response are now essential parts of any business toolkit.
Increased Global Risk
For Conner, a 25-year career with Marriott International was marked by multiple crisis-level incidents involving the chain's properties. They included the takeover of the Panama Marriott by Manuel Noriega's rebels, the assassination of Rabbi Meir Kahane at the New York Marriott Eastside, the loss of 54 lives during a terrorist bombing of the Islamabad Marriott, and 9/11, in which the Marriott World Trade Center Hotel, located between the two towers, was destroyed. While none of the Marriott World Trade Center guests died inside the hotel, two staff members and many firefighters who had rushed in to respond and aid in evacuating guests were killed.
"When it comes to criminality, terrorism and the risk associated with all forms of that, we are at a much greater risk in today's world than ever before. I think that holds true particularly for large, American-brand hotels," said Conner, who now consults on crisis management and communications strategy within the hospitality industry. He believes that Marriott properties were likely chosen as targets due to their internationally known, prominently displayed, American-based name. Any large real estate company could face the same threat, he noted, though the risk is likely two-tiered.
"There's no hall pass for an owner or manager of a building. They must be fully ready, and their lessees/tenants, who may be the more well-known brands, are at risk, too," Conner said. A comprehensive crisis management plan, reviewed thoroughly every two years, is essential. Many of the plans he sees are out of date.
"They don't have people ready to Tweet or post online immediately. They don't have social media messages pre-written. They have the old standard that I lived by for years: written messages like, 'It would be inappropriate to comment at this time, until we have further information and we are in touch with appropriate authorities.'
Well, that's nice, but that's not the way people talk anymore, and that's not how fast news travels in terms of social media," Conner said. Delivering accurate, timely information, especially in an urgent situation, satiates both the public and press, which are now equally vested in the reporting process.
The role of Twitter and Facebook in breaking major news stories has forever changed the level of control that companies and brands will have when responding to crisis situations. PR professionals are extremely unlikely to be the first voice to speak out on an incident—and, in fact, so are the news media. That makes social networks a valuable place to find warning signs on potentially brand-damaging incidents.
"If you think of social media as an early warning system for companies, that's a critical role. In terms of monitoring what is being said about you in different markets, you can find out a lot and head off many crises simply by keeping abreast of what's being said in social media," said Doug Donsky, senior managing director of FTI Strategic Communications.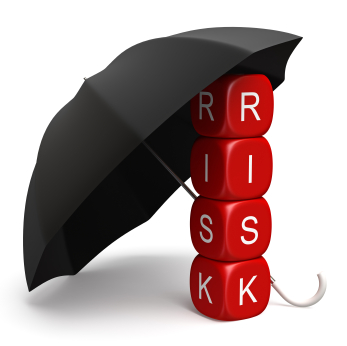 Violent situations are not the only risk for companies striving to become more global. "More and more, real estate companies are looking to attract foreign investors as capital sources. There's nothing wrong with that in theory, but if a lot of money is coming in from Russia or the Middle East or other markets like that, there's a real question of where that capital is coming from," Donsky said. Best practices in reputation management require enhanced due diligence—a comprehensive background check of any potential investor or partner not just for financial reasons, but for possible PR pitfalls.
Building Better Brands
But brand management can take place anytime and can be used to advance the business, as well. As recently as a decade ago, you probably headed out for a weekend shopping excursion without much thought as to who had developed the property where you would be spending the day. Similarly, apartment companies were unlikely to put a national face on your living experience with them.
But that has changed, particularly in the retail real estate sector, according to Bob O'Brien, partner, vice chairman & U.S. real estate services leader at Deloitte & Touche. "As brand becomes more important, real estate starts to become more like a consumer product or a fashion item or a hotel chain. People begin to associate your brand with quality or lack thereof," he said.
The trend has opened up a new opportunity for marketing. REITs like Simon Property Group have taken advantage of this. Simon promotes its nationwide network of shopping centers and outlet malls as "Shopping – The Simon Way."
Consumers can expect a uniform level of store quality, brand-name prevalence and aesthetic experience, whether they are on vacation in Phoenix, traveling for business in Chicago or at home in Los Angeles.  Customers can buy gift cards usable at any Simon property nationwide and engage with the brand through an incentivized loyalty program (a recent prize was a $1,000 shopping spree) or by reading a Simon-produced fashion blog.
"You begin to develop a certain expectation around a mall, whether you're in West LA or London. If that mall is owned by the same company, the quality of the retailers, the quality of the entertainment—everything that's going to be in there is going to be a destination-type place," O'Brien said.
Simon tried a loyalty program in the late 1990s and ended it in 2001. But with enhanced competition to the shopping mall experience from online retailers, engaging customers and pushing a high-quality, experiential benefit to going to the mall has gained newfound importance. In March, the company launched Simon Venture Group, a spinoff that will fund technology projects focused on the retail environment.
"We believe we have only scratched the surface on applying technology to the retail environment in innovative, interesting ways," said Mikael Thygesen, chief marketing officer. Simon intends to ramp up its branding efforts this year.
"Our aim is to create a truly world-class brand for Simon that evokes the high quality of our retail real estate," CEO David Simon told shareholders in the company's annual report. "The new brand approach will create a unified presence across all of our platforms that promotes fashion, discovery and community — key elements defining who we are as a company."
Story by: Leah Etling
This article originally appeared in the May, 2014 edition of Commercial Property Executive.