MILLIONS OF CANADIAN HOMES ARE UNAFFORDABLE, OVER-CROWDED OR IN NEED OF MAJOR REPAIRS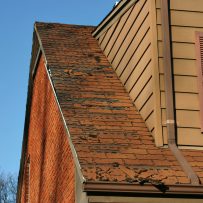 Millions of Canadian homes are damaged, over-crowded or too expensive for the people living in them, newly published census figures show.
In a data release Wednesday, Statistics Canada revealed numbers for key indicators in the state of Canadian housing, including suitability (whether there are enough bedrooms per occupant of a home), adequacy (the state of repair of the home) and affordability (whether shelter costs total less than 30 per cent of pre-tax household income).
The release shows all three problems are common among Canadian homes, with each affecting more than one million individual residents and often disproportionately so within marginalized communities.
Renters more likely to face key housing challenges
Approximately one in six homes owned by their occupants were found to be unaffordable in the most recent Canadian census(opens in a new tab) in 2021, compared to one in three among those rented by their occupants.
Rented homes were also more likely to require major repairs at the time of the survey (7.3 per cent, compared with 5.3 per cent for owned homes) and more than three times as likely to have too few bedrooms to support the number of people living in them (approximately 10 per cent versus three per cent), the release shows.
In late September of this year, federal Finance Minister Chrystia Freeland announced an additional $20 billion in federal financing in support of building new rental housing, increasing the limit for Canada Mortgage Bonds to $60 billion from $40 billion per year.
In a statement, Freeland described the announcement as the latest step in the government's plan to build more homes, part of an effort to "help make housing more affordable for Canadians from coast to coast to coast."
Indigenous residents more likely to face housing in need of repair
While only 6.2 per cent of residents captured in the census were found to live in homes requiring major repairs at the time of the survey, higher rates were reported by Indigenous residents, including 19.7 per cent among First Nations residents and 26.2 per cent among Inuit residents.
A 2019 housing strategy co-developed by the federal government and Inuit Tapiriit Kanatami (ITK) describes the lack of access to appropriate and affordable housing in Inuit Nunangat as a "national crisis," which "continues to represent a major impediment to healthy living, education and employment for Inuit."
The strategy points to factors including geographic isolation, insufficient or inconsistent government funding and high construction and maintenance costs as barriers to improving housing conditions in the region, which is home to roughly 70 per cent of the country's Inuit population.
"Despite the challenges, a significant and historic opportunity exists to eliminate the housing crisis in Inuit Nunangat," the strategy reads. "Strong commitments to improve housing in Indigenous communities have been made by the government of Canada. Significant, direct housing funding through recent federal budgets is being delivered by Inuit."
Newcomers, younger Canadians more likely to be over-crowded in their homes
Nationwide, 9.7 per cent of those captured in the survey live in accommodations with too few bedrooms for their living arrangements, but experiences of over-crowding are disproportionately common among newcomers to Canada, including 28.6 per cent of those who immigrated between 2016 and 2021, and roughly one in three of those who do not have permanent-resident status.
Brian Ray, an associate professor of geography at the University of Ottawa, says part of the problem is affordability and another is the lack of units large enough to accommodate families.
"Over the last 30 years, we've seen in Canada the number of single-person households really grow," he told CTVNews.ca in an interview. "A stock of bachelor and one-bedroom apartments is perfect … for that growth in single-person households, but it's not great for immigrant households, necessarily."
Ray cautions that the experiences and circumstances of immigrants can vary widely, from international students to families making Canada their new home, but says crowding and unaffordability can have a variety of downstream effects, including barriers to education and employment.
"If we're going to increase the number of immigrants who are coming into Canada, to 500,000 people a year, plus another million people who are here as non-permanent residents each year, they do need to live somewhere," he said.
"That demands an effort on the part of the public sector, but also the private sector to accommodate people who are not necessarily living in families or households that align with the Canadian norm."
Disproportionate crowding is also found among younger Canadians, with 15.4 per cent of children aged zero to 17 and 18.8 per cent of adults aged 18 to 24 living in housing deemed unsuitable for its number of occupants.
Housing affordability varies widely by demographic
The census results show that 16.8 per cent of Canadians live in a home too expensive for their household income, but unaffordable housing rates are even higher among newcomers to Canada (22.8 per cent), Canadians belonging to a visible minority group (25 per cent) and Canadians living below the poverty line (69 per cent).
Story by: CTV News