Millennials' job troubles to affect national economy for decades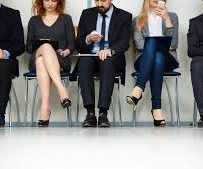 Story by: Ephraim Vecina
Cited by multiple observers as one of the hardest-hit demographics by Canada's home affordability crisis, millennials' lack of access to job security is expected to adversely impact the national economy over the next two decades in light of ever-expensive homes.
In her column for Better Dwelling, Toronto editor Kaitlin Last said that millennials are facing the grim prospect of what Finance Minister Bill Morneau called a "job churn", a trend of declining real income and job security that young people should start getting used to.
"Millennials are working less full-time jobs. The number of full-time jobs for people aged 24 and under dropped 8% over the past 20 years. It did better in the age bracket of 25-29, but it still dropped a percent over the same period," Last wrote.
"While it seems like it's an extended adolescent vacation, it's really not. This reduces the wealth building benefits of compound interest. The later Millennials begin saving, the more they'll have to save," she added. "If Millennials can't find full-time employment until later in life, they don't have the option of saving early."
Also, the growing number of companies offering temporary work will definitely hamstring this generation's capacity to service home ownership costs—and the Finance Minister's statements aren't helping matters.
"Temporary workers made around 72% of their full-time counterparts in 2015. That's more than a quarter less than their permanent friends – which is 28% less they can save. Millennials preparing for less permanent jobs, is preparing for less income," she explained. 
"[Morneau is] establishing a new normal by giving an okay to companies that have been doing this for a long time. He's also setting expectations for young people. They shouldn't expect job stability or more money. They should expect to work substantially later in life, and scale back their retirement expectations."
The worst possible outcome—plunging consumer confidence, and a consequently weaker economy—might be unavoidable, the analyst concluded.
"More likely, people with precarious employment are dragging the index down. If you're at risk of job churn, you're more likely to delay making significant purchases, like a home."