Millennials' delicate balancing act between education and ownership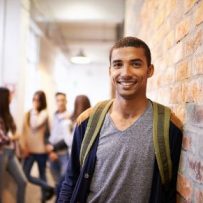 Story by: Ephraim Vecina
Millennials are in the unenviable position of having to delicately balance between higher education and home ownership, according to a U.S.-based observer.
In an analysis for The Atlantic, long-time writer and media professional Kriston Capps highlighted the predicament facing America's young professionals who are gradually seeping into a market that is increasingly placing a premium on high education—a situation that also resonates among Canada's millennials who have to deal with scarce supply in rapidly overheating markets.
"As household incomes are increasingly linked to educational attainment, so is homeownership status. At the same time, spending money on a better education can be, for a while, a barrier to homeownership," Capps wrote.
Citing the results of a 2014 study by the Pew Research Center—which found that the median salary of bachelor's degree holders grew at a steady 13 per cent in the 25 years up to 2009—Capps noted that millennials do not appear to be as in a hurry to purchase homes as their parents and elders did, "despite their educational ambitions—or, perhaps, because of them."
"If you're busy getting educated, that takes time. You're much less likely to be a homeowner when you're in college." Capps quoted First American chief economist Mark Fleming as saying.
"Meanwhile, households that have not pursued an education and who might be prepared for homeownership may not have the means," Capps added, pointing at the similar rate of income growth over time in households where the breadwinner has a master's degree. 
"Education is one of the perils of being part of this generation: Getting a degree means putting off homeownership for a long time—while not getting one may mean putting it off for good."