Metro Vancouver's urban enclaves promise even more investment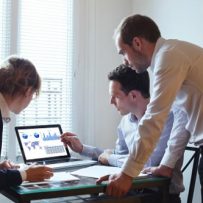 Investors are gravitating towards large mixed-use developments situated near rapid transit lines in Metro Vancouver, according to a new analysis by Avison Young.
The trend is being spurred on by the city's political borders and geographic limitations – factors that have led to a consistently severe shortage of developable land.
"As land prices have risen and the availability of development sites declined, investor interest has grown exponentially in the redevelopment of typical low-rise shopping centres and the adjacent surface parking lots that form a substantial part of most traditional car-centred regional malls," Avison Young stated.
The latest mixed-use complexes – which the commercial real estate services firm classified as "urban enclaves" – offer extensive opportunities across multiple asset classes along with various community amenities, all readily accessible via existing public transport routes.
"Metro Vancouver and its constituent municipalities have encouraged developers to build along transit corridors and allowed higher densities at development sites that had long been established as commercial retail nodes such as regional malls," Avison Young explained.
Authorities on the municipal and provincial levels should take care not to scare off investors, however. A mid-April analysis by CBRE Ltd. noted that Vancouver's successive introduction of several foreigner-aimed regulations is pushing capital away towards Toronto.
The speculation tax and the Landowner Transparency Act, in particular, have proved most discouraging.
"You have policy changes on a snap, on a whim," CBRE Ltd. executive vice president David Ho told Bloomberg in an interview. "Investors typically look at stability in a market and this is not stability."