MEET THE CANADIAN SCION WHO JUST SCORED $300 MILLION FROM BLACKSTONE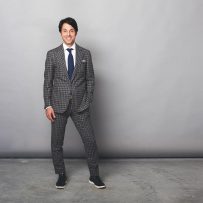 Last week, a group of investors led by a Blackstone affiliate agreed to make a $300 million preferred equity investment in Tricon, a publicly traded Canadian firm with a major presence in the U.S. rental market. The deal is a huge boon to Tricon, which will help shore up its balance sheet and gain a brand-name partner.
The deal is also a boon to Tricon's CEO, Gary Berman, whose father, David, cofounded the business in 1988. "We went public as a very small company" in 2010, Gary Berman says. Even now, he adds, "I think we're in the early innings of what could become a much, much bigger business."
Tricon is publicly listed on the Toronto stock exchange, but it's one of the largest operators of single-family rental homes in the U.S. "We're basically an American company with a Canadian ticker," Berman says. A large percentage of its 30,000 rental properties—both single-family homes and multi-family residences—are sprinkled across the Sun Belt. Tricon competes against publicly traded players like Invitation Homes (which Blackstone helped take public in 2017) and American Homes 4 Rent, though it has carved out a niche by catering to middle-market renters.
The Blackstone investment comes during an already sunny period for Tricon. COVID-19 has pushed hundreds of thousands of Americans out of urban centers and into the suburbs where the company operates. Moreover, "working from home has become a new normal in society, which is driving record single-family rental demand," says Cihan Tuncay, an equity research analyst at Stifel.
Millions of Americans are vulnerable to evictions due to the economic impact of the coronavirus. But for Berman, "The pandemic has been a godsend for our business. In a sense, it's the best thing that ever happened to us."
Berman joined his father's company in 2002 after a gilded career spanning from Harvard Business School to Goldman Sachs. At first, his dad had resisted the idea. "He had just been through the early '90s real estate downturn," Gary Berman says. "He didn't love the idea."
The younger Berman persisted, and he came on board while Tricon was still operating much like a private equity firm, investing in "land development projects and homebuilding and condominiums." The business was cyclical; in a down market, it was left severely exposed.
Then came a once-per-century down market in 2007. Prices collapsed and development came to a halt. "[We] obviously got crushed in the Great Recession," Berman says. "But, you know, we survived."
Determined to avoid another catastrophe, Tricon pivoted to a steadier sector: rental homes, which are typically more immune to market fluctuations. The company raised roughly $1 billion to buy land in the Sun Belt, even before it was ready to lease it. "We were buying that land really for the future, nobody needed new housing," Berman says.
Berman took over for his father as CEO in 2015 and maintained that strategy. (His father now serves as executive chairman.) The company has also expanded its portfolio by purchasing homes automatically using a 90-factor algorithm. However, it has taken on considerable debt in the process—roughly double the ratio of its peers, at 61% of its gross book value, according to a National Bank of Canada report published last week.
The investment from Blackstone alleviates some of that burden and may signal an additional avenue for growth. "[Tricon's] non-single-family-rental assets also dovetail nicely with existing Blackstone investments," the report says. In short: there may be lucrative partnerships down the road.
For Berman, whose family owns some 5% of Tricon, there is only upside. When Tricon went public, "We had a market cap of about $100 million and 20 employees," he says. "Today, we've got about 750 employees and we've got a market cap of $2 billion…. I still think we're in the early days."
Story by: Forbes