May's Unemployment Update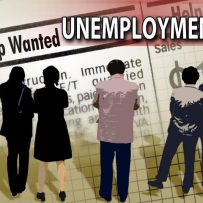 Canadian jobless rate remained unchanged at 6.8 percent for the fourth consecutive month in May of 2015, as widely expected. Employment increased by 58.9 thousand driven by gains in private sector employment, while the number of people participating in the labour market also rose.
Compared with the previous month, the economy added 30.9 thousand full-time jobs and 27.9 thousand part-time jobs.
Employment gains in May were highest among men aged 25 to 54, followed by men aged 55 and older. However, there was little change among the other demographic groups.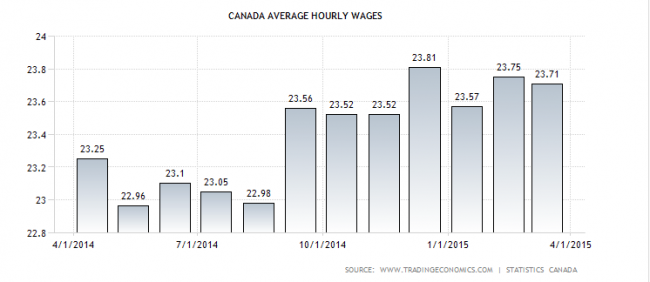 The number of private sector employees increased in May, while there was little change in self-employment. At the same time, public sector employment edged down.There were more people working in manufacturing as well as in health care and social assistance. Additionally, employment rose in retail and wholesale trade; business, building and other support services; as well as in finance, insurance, real estate and leasing. In contrast, there were fewer workers in public administration and agriculture.
Provincially, employment increased in Ontario, British Columbia and Nova Scotia, while it declined in Newfoundland and Labrador, Manitoba and New Brunswick.
Participation rate was recorded at 65.9 percent, up from 65.8 percent in April.
Compared to a year earlier, employment increased by 192,000 (+1.1 percent), the result of more full-time work. Over the same period, the total number of hours worked grew by 1.2 percent.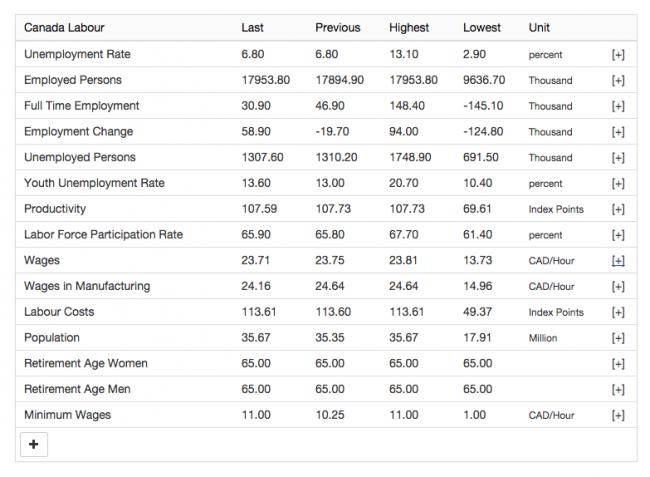 Since the beginning of 2015, employment gains have averaged 20,500 per month.
---
Fun Facts:
Canada Unemployment Rate 1966-2015 
Unemployment Rate in Canada remained unchanged at 6.80 percent in April of 2015 from 6.80 percent in March of 2015. Unemployment Rate in Canada averaged 7.73 percent from 1966 until 2015, reaching an all time high of 13.10 percent in December of 1982 and a record low of 2.90 percent in June of 1966. Unemployment Rate in Canada is reported by the Statistics Canada.
Canada Average Hourly Wages 1991-2015 
Wages in Canada decreased to 23.71 CAD/Hour in March of 2015 from 23.75 CAD/Hour in February of 2015. Wages in Canada averaged 17.91 CAD/Hour from 1991 until 2015, reaching an all time high of 23.81 CAD/Hour in December of 2014 and a record low of 13.73 CAD/Hour in January of 1991. Wages in Canada is reported by the Statistics Canada.
Statistics Canada | Joana Ferreira | joana.ferreira@tradingeconomics.com