Markets to target and avoid according to CMHC's latest housing market assessment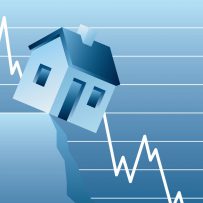 Story by: Justin da Rosa
CMHC's second Housing Market Assessment takes a look at factors currently plaguing troubled housing markets.
Using a number of calculations, the Crown Corporation's assessment aims to determine which markets are currently facing problems. The framework considers overheating demand for homes, price acceleration, price overvaluation, and overbuilding.
"The framework takes into account demographic, economic, and financial factors such as population growth, changes in personal disposable income, and interest rates," CMHC said in the report. "The framework also takes into account developments in both the resale market and the residential construction market."
Potential hotspots: Markets showing weak evidence of problematic conditions
Vancouver
"Moderate evidence of overvaluation was observed in the third quarter, meaning house prices were higher than levels consistent with personal disposable income, population growth and other factors," CMHC said. "Single-detached homes have recorded particularly strong price growth due to demand from high net worth and repeat buyers."
Demand continues to be strong for both purchases and rentals in the country's hottest housing market.
Hamilton
"The sales-to-new-listings ratio remained elevated in the third quarter of 2015 and continues to show moderate evidence of overheating," CMHC said. "Meanwhile, Hamilton's employment continues its upward trajectory."
Spots investors may want to avoid: Markets showing strong evidence of problematic conditions
Toronto
"Declining inventories of both new and resale single-detached homes contributed to rapid price growth," CMHC said. "The continued rise in house prices has not been matched by growth in personal disposable income and population giving rise to strong evidence of overvaluation."
That, coupled with the fact that completed and unsold units remains above the historical average has led to troubling conditions in Toronto.
The gap between prices for low and high rise units also resulted in a seller's market for condo units last year.
Calgary
"There continues to be moderate evidence of overvaluation in Calgary as economic fundamentals have weakened," CMHC said. "Low oil prices have weighed down activity in the energy sector, which has slowed employment and income growth in the province."