Marijuana legalization issues moving to the provinces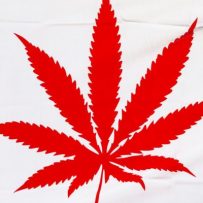 On September 13, CFAA President John Dickie appeared before the House of Commons Standing Committee on Health. While the committee recognizes that some tenants will be disturbed by tenants who are smoking or cultivating marijuana in their apartments, it was clear that any solutions to that problem are going to have to come from the provinces. For example, Quebec apparently intends to prohibit home growing.
CFAA made the following points:
Smoking marijuana should be banned anywhere that smoking tobacco is banned. In addition, landlords should be able to ban the smoking of tobacco or the smoking of marijuana.
In the limited situations where marijuana is legitimately prescribed for medical use, ingested marijuana may offer all of the benefits without any of the negative impact on other tenants.
Growing marijuana in multi-unit or rented dwellings is more problematic than marijuana smoking. Concerns include:
Safety hazards due to electrical overloading, and excess humidity
Interference with other tenants through strong odours
Potential liability for the landlord and risk to the tenants and mortgage holder
Potential cancellation of building insurance or the calling of a mortgage with financially disastrous results for an innocent building owner.
CFAA told the committee that Parliament should amend the Bill to prohibit marijuana growing or processing in multi-unit dwellings, and in rented dwellings of any size.
Failing that, there should be a system which requires the landlord's consent to the growing.
Current leases do not prohibit marijuana smoking or growing, because it is against the law. The current regime prohibits smoking and growing and landlords will only be able to impose those terms themselves when they enter into new leases with people. Effectively, tenants would be against the interest of the majority of tenants.
Other witnesses included government representatives from Colorado and Washington State, who said the sky had not fallen with legalization. Another expert witness said that the most common complaint received about medical growing now is about odours. He added, most users want to buy their pot in a store, not to wait for it to be delivered, and not to grow it themselves.
A plant scientist suggested that the proposed height limit of one meter be abandoned, and that the four plant limit be increased to somewhere between six and ten plants to allow for the fact that some of the plants produced from seeds are male plants and do not produce useable pot, and plants would necessarily be at different stages of their life cycle as they grow. (CFAA said there should be volume restriction on the plant growth area to prevent growers from using a screen of green (SCROG) technique to produce a quantity of marijuana excessive for recreational use from four plants.)
Based on what the Ontario government has announced to date, the problems are going to be worse than with tobacco because people are not going to be allowed to smoke pot outside or in pot lounges, forcing them to smoke in their homes (and apartments). As well, with Ontario banning pot shops, people will want to grow their own.
Instead, in Quebec, the provincial government apparently intends to ban home growing. CFAA-member associations can use that example in their provincial lobbying efforts.