Manitoba government puts up empty apartment tower for sale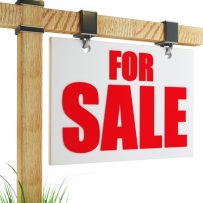 A multi-million-dollar social housing complex has been put up for sale by the Manitoba government after the building stood unoccupied for over two years.
Earlier this week, the provincial government announced that it is now seeking proposals for a real estate firm to sell the vacant apartment high-rise (valued at $12.4 million by the latest tax assessment) in 185 Smith Street in downtown Winnipeg. Official records stated that the province has spent over $3 million on the 21-storey building in the past two years that it lay empty.
"This vacant property is the wrong building for us to invest in to renovate and re-tenant," Families Minister Scott Fielding said in a statement, as quoted by CBC News.
Fielding added that as prime real estate, the site of the social housing complex could be redeveloped into an office or residential structure.
Hosting 373 units meant for low-income families, the tower was abandoned in 2015 after extensive flooding from a broken pipe damaged the building's elevators and plumbing systems.
Documents from Manitoba Housing revealed that the cost of rebuilding the complex after the accident would amount to $72.1 million. The eventual buyer of the high-rise will have the last say on the building's future, and proceeds of the sale will go to other provincial housing programs.
Right to Housing Coalition chairperson Kirsten Bernas expressed disappointment at the turn of events, saying that the sale of the complex would be a serious blow to the low-income housing segment.