Manitoba construction looks at prompt payment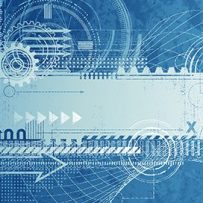 Story by: RICHARD GILBERT | Daily Commercial News 
Construction leaders and contractors in Manitoba have formed a new committee to advocate for the implementation of a Prompt Payment Act, which would be applied to public and private projects in the province.
"We are still working to get all the key stakeholders aligned to make sure when we approach the government, to introduce this proposed legislation, that we have a document that everybody agrees to and supports," said Brad Mason, DMS Industrial Constructors Inc. president.
"Canada is one of the few civilized countries in the world that does not have prompt payment legislation. Unfortunately, the lack of this legislation is driving a lot of companies out of business. It's long overdue."
The Manitoba Prompt Payment Committee is pushing the provincial government to develop legislation that ensures the predictable flow of funds for work performed on construction projects.
The proposed Prompt Payment Act would apply to all construction work undertaken as a result of a contract, either oral or written, whether in the public sector or the private sector, and bars parties to a construction contract from contracting out of the provisions in the Act.
"We have got to find a way to do it so it works for everybody, and make sure that the triggers for payment address all the different contracts, like lump sum and milestone contracts," said Mason.
The proposed legislaiton would be based on the following principles:
— Any party in a construction project that owes a payment to another party would be required to make that payment promptly, usually within 30 days.
— If a payer is in default, the payee would be entitled to due process, which includes proper notifications, and have the right to cease work and to pursue remedy, and to recover re-mobilization costs.
— Provision are made for milestone payments rather than traditional progress payments.
— Release of lien holdback is to occur within one day after the day that holdback is not required under the lien legislation.
— Subcontractors are allowed to request certain financial information, such as notification of payment from client to general contractor, or general contractor to subcontractor in the case of sub-contractors and suppliers.
Prompt payment legislation imposes the same obligations on all parties in the construction supply chain and is expected to benefit general contractors, trade contractors, suppliers, as well as the owner and purchaser of the construction service.
There has been a push in Ontario, primarily by trade associations, for prompt payment legislation, which would mandate the improved flow of payments down the construction pyramid.
Manitoba has learned from what happened with draft legislation in Ontario and is using this experience to develop its own legislation.
"I think the basic thing that came out of Ontario is that some of the people or some groups of people didn't feel they had input into the draft legislation," said Mason.
"It is certainly easier for us to do it second time around, because we got the word from some of the mistakes made in Ontario."
According to Mason, the prompt payment concentration group in Manitoba has representation from organizations and sectors of the construction industry which were not part of a similar consultation process in Ontario.
The Prompt Payment Act in Ontario or Bill 69 was killed on May 2, 2014. This happended when the minority Liberal government's proposed 2014 budget was rejected by the Ontario legislative assembly and a provincial election was called.
Private and public owners raised concerns that Bill 69's payment timelines, progress payment provisions and lack of recognition for payments tied to milestones would have created difficulties.
Construction leaders in Ontario agree there is a need for the provincial government to pass prompt payment legislation, but there is no consensus on how this goal should be achieved.
The Ontario General Contractors Association is advocating for new prompt payment legislation, which is linked to a review of the Construction Lien Act.
However, a new organization called Prompt Payment Ontario was launched in October 2014, in order to push the provincial government to delink this discussion from a review of the Construction Lien Act.
The struggle to pass prompt payment legislation in Ontario has led the National Trade Contractors Coalition of Canada (NTCCC) to push for similar legislation to be passed in other provinces and at the national level.
The NTCCC plans to organize a National Prompt Payment Summit in April, 2015 in Ottawa.