MANITOBA AUTHORITIES PLEDGE SUPPORT FOR RENTAL HOUSING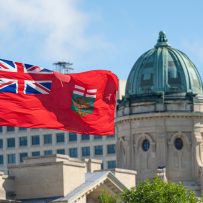 The Manitoba government has vowed a substantial investment in keeping down rent rates at private non-profit housing complexes, through supplements or grants that will be provided to operators.
The funding will be available to non-profit organizations with provincial operating/management agreements that are about to expire within the next five years. An estimated 162 non-profit housing operators managing approximately 8,000 units will benefit from the assistance.
For this fiscal year, $1.4 million will be set aside for this purpose "as a first move," authorities said.
"We didn't want to have any more agreements that were expiring or close to expiring, and then having not a clear plan or a path forward," said Families Minister Rochelle Squires, as reported by The Globe and Mail.
"The first step is going to be putting out a call to them, to let us know when you're coming off of [an] agreement, what some of your deferred capital requirements are, and what you would be looking at to ensure that the affordable rents are maintained."
However, some quarters took issue at the measure, noting that it does not do anything to improve housing supply.
"The problem is that there's such little social housing stock," said Nahanni Fontaine, NDP. "What happens after these dollars run out? There's no clear indication on whether or not they're going to continue to invest and provide those dollars."
Story by: CMP