Managing Multifamily: How Real-Time Reporting Changed the Game
Story by: Tim Blackwell  |  Property Management Insider
A common thread at the 8th Annual Interface Student Housing conference in Austin in April was the role that technology plays in attracting and maintaining multifamily residents. For three days, a record-breaking 1,200 attendees heard, among many things, interesting perspectives in the Student sector.
A number of C-level players discussed the importance of having the right digital tools to effectively run properties on and off campus.
It's no secret that the rental housing industry has changed in the last decade and that no matter the vertical, leaders are relying on technology to manage their day-to-day businesses.
Property Management Reporting Provides Transparency
The Power Panel, a handful of student housing CEOs and presidents, spoke specifically about how the student housing sector is maturing and that the need for data and reporting is paramount.
One CEO noted that these are great times in student housing and that capital markets and the broader institutional markets are realizing that student housing offers the best risk-adjusted return in almost any sector of real estate.
"With student housing it's important because they have short windows for lease-up, but I think it's a factor for all multifamily," said Jennifer Hewett, Industry Principal for OneSite® Leasing and Rents. "What (the CEOs) kept talking about was being able to know what they've done, where they are performing and know their rent growth, easily look at reporting on the fly, anywhere and be able to make financial decisions based on that."
Accessing reports anytime, anywhere helps PMCs to stay on top
The fact is, to meet the ever changing demands of the rental housing market, property management companies and owners are spreading themselves farther and wider than in the past.
The right property management software solutions have the power to manage the complete renter lifecycle and a key differentiator is the ability to provide multiple reports that are accessible anytime, anywhere. By doing so, decision-makers can access important data about their businesses and quickly make important decisions.
"A web-based property management software solution provides visibility across your property portfolio with data and market intelligence, so you can make meaningful decisions that improve that bottom line," says Rhonda Dutton, a Product Manager for RealPage, Inc. "It gives you a real-time look at your properties and finances. With this convenience, you are able to make accurate and timely business decisions and approvals, if necessary."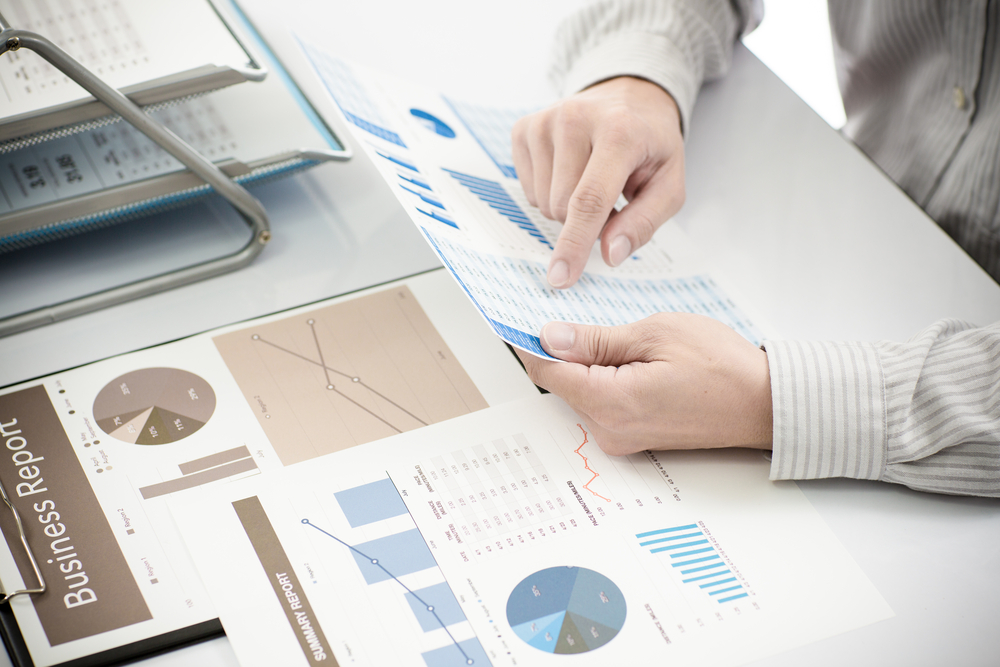 Because the multifamily market is becoming more like institutional investing, owners and operators need to better understand the pulse of their business, and that comes from data and reporting, Hewett said. Property management software shows how a property or portfolio performs by providing visibility into rental operations and financial activities for owners and managers.
Reporting a key part of the maturation of rental housing
With the evolution of the housing market, the need for real-time information and reporting remains a growing necessity.
"Companies will be left behind if they can't report on the current state of their business," Hewett said. "Many property managers still do things manually, but to grow in this sector you must evolve with the same sophistication that other real estate investments employ".
Companies large and small can transform their operations with technology. A portfolio of 2,000 units needs the same reporting capabilities as the industry giants to help manage the day-to-day nuances of business and create growth.
Properties realize what they've been missing with standardized reporting
Hewett has witnessed how some companies are taking advantage of the technology. One group on the West Coast that had disparate systems and no standardized reporting shifted to the OneSite integrated property management system and quickly realized operational efficiencies.
"It helped them streamline their results in a more efficient and effective way. Another one said they "needed that 24/7 real-time visibility. They needed to be able to access reports from multiple users."
Both, she said, realized what they'd been missing.