Major Canadian hotel owner to be sold off?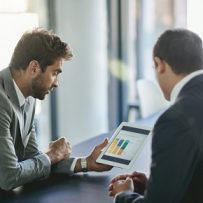 Last week, China's government said that it will be taking control of Anbang Insurance Group Co. for at least a year, citing a major restructuring that might include the sale of assets.
Among the firm's most liquid assets include InnVest Real Estate Investment Trust, one of Canada's largest hotel owners. Stated acquirer was Bluesky Hotels & Resorts Inc., which has ties to Anbang, people with knowledge of the matter said at the time. InnVest was acquired on May 2016 for the cost of $2.1 billion, Bloomberg reported.
Read more: Chinese demand for Vancouver luxury real estate not waning
Some of Anbang's other notable assets include:
Bentall Centre in Vancouver. 100% owned, bought in two stages. Terms not disclosed. Agreed in May 2016 to buy remaining 33% in a deal valuing the complex at more than $1 billion, according to people familiar with the matter.

70 York Street in Toronto, 17-story office building. 100% owned. Paid $110 million. Acquired September 2015.

Strategic Hotels & Resorts Inc., based in Chicago. 100% owned. Deal valued at about $6.5 billion at time of agreement; acquired September 2016. Owns about 15 hotels, including marquee assets like San Francisco's Westin St. Francis (valued at $1 billion by Real Capital Analytics Inc.), JW Marriott Essex House in New York ($705 million) and the InterContinental Chicago ($508 million).

Waldorf Astoria Hotel in New York. 100% owned. Paid $1.95 billion. Acquired February 2015. Condo conversion started in March will take about three years.

Vivat NV, Utrecht, Netherlands. Paid 1 euro for initial acquisition, agreed to invest 1.35 billion euros ($1.7 billion) to recapitalize company. Acquired July 2015. Anbang used Vivat to purchase more than 500 million euros of office properties in cities including Amsterdam and Utrecht from Blackstone Group LP, people with knowledge of the matter said in October 2016. The Dutch unit also acquired $1.1 billion of residential mortgages from Rabobank in deal announced in March 2016.

Tongyang Life Insurance Co. in South Korea. Paid more than 1.1 trillion won ($1 billion) for controlling stake. Acquired in September 2015.

Allianz SE's insurance operations in South Korea. Paid 1.6 million euros. Acquired in December 2016.