Mainstreet Grows B.C. Portfolio with 331 Unit Acquisition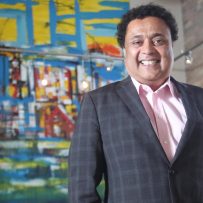 Mainstreet Equity Corporation (TSX: MEQ) ("Mainstreet" or the "Company"),  announced today that it has completed the acquisition of a 331-unit, five-building rental apartment complex (the "Property") in the Greater Vancouver Area ("Vancouver"). Located in the Vancouver suburb of Surrey, British Columbia, this Property was purchased for $33.7 million which equates to what Mainstreet believes is an attractive price of $102,000 per unit and well below replacement cost. Mr. Bob Dhillon, CEO of Mainstreet comments, "We are pleased to acquire this Property for a number of important strategic and financial reasons."
With this acquisition, the Company now owns and manages over 2,700 apartment units in Vancouver/Lower Mainland B.C., which comprise approximately 30% of the Company's total portfolio. According to the 2014 Fall Rental Survey published by Canada Mortgage and Housing Corporation ("CMHC"), the Vancouver CMA is one of the strongest markets in Canada with a current vacancy rate of 1%. In addition, CMHC reports that the Surrey submarket, which is one of Canada's fastest growing cities, has a total market inventory of less than 5,500 apartment units and with this acquisition Mainstreet will own nearly 1,700 units, or over 30% of the total rental universe in the city.
Mainstreet believes that this acquisition is an ideal fit with Mainstreet's strategy of acquiring undermanaged and underperforming properties and substantially improving the quality of the apartments and common areas which enables it to improve occupancies, increase rents, and enhance the quality of the living experience for its residences. Bob Dhillon added: "The Property features many of the attributes we look for when acquiring a property including significant deferred maintenance, high vacancy rates, and below markets rents; these challenges are viewed as opportunities as we deploy the time-tested and proven "Mainstreet Value Chain" to unlock the hidden value in the Property and bring it to its full potential. The Surrey market is another example of Mainstreet's strategy of "clustering" its ownership of apartments. The Property will benefit from Mainstreet's extensive operating history in this community and provide it with further scale and operating efficiencies, both of which should help shorten the stabilization process. The Property is located close to multiple SkyTrain stations, the Trans-Canada Highway, as well as being less than 1 km to Guildford Town Centre, the largest regional shopping destination south of the Fraser River with over 1.2 million square feet of GLA. Owned by global real estate company Ivanhoé Cambridge, Guildford Town Centre is currently in the third phase of a $280 million redevelopment that will add 200,000 sq. ft. of new, unique-to-market national and international retailers."
Given the Company's strong financial position – including its portfolio of unencumbered assets valued at $107 million, its $85 million revolving credit facility, and augmented by the anticipated proceeds from mortgage refinancings which is anticipated to advance in the next few months – the Company has completed this acquisition with its available funds, which continues to be a hallmark of the Company's non-dilutive growth strategy. Upon stabilization the Company anticipates placing long-term CMHC mortgage financing on the Property. Currently 10 year CMHC mortgages are available to the Company at a fixed interest rate of approximately 2.5%.  Accordingly, this Property should both be significantly accretive to its growing cash flow, and create incremental net asset value.
SOURCE Mainstreet Equity Corporation
For further information: Bob Dhillon, President & CEO, (403) 215-6070