Luxury homeowners renting to avoid Vancouver's EHT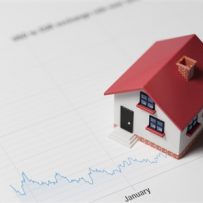 Students and other renters in Vancouver are able to live in luxury thanks to Vancouver's tax on vacant homes.
Rather than pay the Empty Homes Tax, some owners of high-end homes are renting out their properties according to a report by Bloomberg, especially as sales have weakened.
With wealthy Chinese owners pulling back and home prices impacted by the mortgage stress test, a growing number of owners are turning to the rental market where the vacancy rate has been near-zero.
It's easy to see why owners may be tempted to wait for a rebound before selling their luxury homes.
One real estate agent, Lisa Sun, told Bloomberg that things are tough. She is trying to sell a Vancouver mansion for a wealthy Chinese-Canadian owner but the listing price of $10.9 million isn't attracting offers.
With some hopeful buyers offering as little as $6.2 million for the 8,343 square foot home with a wine cellar, home theatre, and pool, Sun is considering a reduction in the asking price to $8.3 million.
"I've been through only the peak, never the low," she said, noting that she doesn't expect a rebound for Chinese interest in the luxury market due to curbs on Chinese capital by Beijing.
A report from CBRE reveals that Asian investments in Vancouver homes fell to around $350 million in 2018, down from more than a billion in 2017 and 2016.
If Sun can't sell, the home would attract Empty Homes Tax of $140,000 annually in extra tax.