LTB Monetary Jurisdiction Increasing in New Year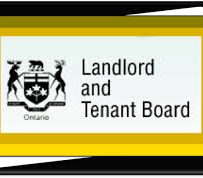 As of January 1, 2020, the maximum amount that may be claimed in Small Claims Court will increase from $25,000 to $35,000. Because the Landlord and Tenant Board's (the "LTB") monetary jurisdiction is equivalent to that of the Small Claims Court, the LTB's jurisdiction will also be increasing from $25,000 to $35,000.
A claim that was filed with the LTB before January 1, 2020 will continue to be limited to $25,000. Landlords who have large damage claims or rent arrears claims to pursue before the LTB (or even the Small Claims Court) that are close to or exceed $25,000 may wish to consider waiting to commence their claim in the New Year in order to take advantage of the increased monetary jurisdiction, provided of course that there is no limitation issue in doing so.
Plaintiffs who have active claims in the Superior Court of $25,001 – $35,000 may seek to transfer their claim to Small Claims Court in the New Year. Along with the increased jurisdiction of the Small Claims Court, the minimum claim amount that may be appealed to the Divisional Court from the Small Claims Court will also increase-from $2,500 to $3,500.
Jurisdiction is crucial to the success of your claim; as such, it is best to consult with a lawyer who can advise you of the best forum to litigate your matter.