LTB: Application fees now higher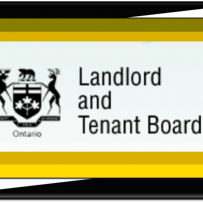 LTB application fees have increased as of January 16, 2017. Most application fees have increased by approximately 10%. Also, a fee has been introduced for two tenant applications which were previously free, bringing all tenant applications to $50. Tenant application fees have not increased since the LTB was established in 1998. Landlord application fees were last increased in 2009. This chart compares the new fees with the old ones.
Offsetting the Fee Changes for People with a Low Income
People with a low income can request a fee waiver. As of January 16, the income threshold for fee waivers will increase by 10% to offset the increase in fees. This chart compares the new fee waiver thresholds with the old ones.
E-File Discount
Applications filed through LTB e-File will receive a discount on the new fee. The four most common application types can be e-filed, which together account for 80% of all applications received at the LTB.
For more information, you can call and speak to a customer service officer toll-free at 1-888-332-3234 or 416-645-8080 in the GTA.
www.sjto.gov.on.ca/ltb