Loonie nears one-month low as Fed decision looms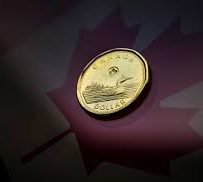 The Canadian dollar is seeing mixed performance, nearing a one-month low after rallying earlier this month.
As of 10:15 a.m. ET, the Canadian dollar was trading at 75.96 cents U.S., edging in positive territory after being down earlier in the day.
The recent weakness in the loonie comes as the U.S. Federal Reserve is widely expected to cut interest rates on Wednesday and amid resuming U.S.-China trade talks on Tuesday in Shanghai.
"There's still a lot uncertainty as to how this whole trade thing pans out globally and how that affects Canada. It does actually hit Canada more than the [United] States," Andrew Pyle, senior wealth advisor and portfolio manager with The Pyle Group, Scotia Wealth Management, told BNN Bloomberg Monday.
"So I think you see investors paring back some of the gains and taking a more defensive stance as we go into the week."
Pyle's remarks come on the heels of a recent 80-cent loonie call from Olivier Korber, a foreign exchange derivatives strategist at Societe Generale.  Korber cited diverging monetary policy in the U.S. and Canada, and also said the economic impacts of tariffs would have a greater effect on growth and prices for the U.S. and China than on Canada.   
The loonie did gain momentum earlier this month, however, climbing toward 77 cents U.S. after Bank of Canada Governor Stephen Poloz and Senior Deputy Governor Carolyn Wilkins at a July 10 news conference gave no indication they're in a rush to cut rates.  Simultaneous commentary from U.S. Fed Chair Jerome Powell signalled rates could be heading lower south of the border.