Cushman & Wakefield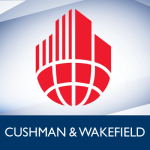 5770 Hurontario Street, Suite 200
Mississauga, Ontario, L5R 3G5 [Map]
Tel: (905) 902-2555
Contact: Tony Manganiello
Website: www.cushmanwakefied.ca

Products / Services
Brokerage, Capital Markets, Consulting, Corporate Occupier & Investor Services, Leasing Valuation & Advisory
Corporate Bio
We've been working with Apartment Owners and Investors for over 90 years!
Buying, Selling or just Advice, the National Apartment Group of Cushman & Wakefield has one single focus….APARTMENTS!
With a wide range of clients from first time investors, family owned operators and large corporate and institutional organizations we offer our clients a highly coordinated marketing process and broad-based investor coverage led by our innovative industry experts.
BROKERAGE | APPRAISAL SERVICES | PROPERTY TAX CONSULTING