Linking Affordable Housing and Health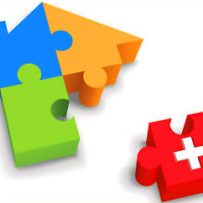 The GTA West Housing and Health Study began in 2008 to explore the evidence of the connection between affordable housing and health. Running until March 2019, it will examine whether first time recipients of rent-geared-to-income (RGI) housing experience any changes in:
Mental health

General health

Other known determinants of health(social support, sense of community, health behaviours, income and education)
This Research Highlight is a snapshot of the socio-demographic, health, social support and other characteristics of the participants at the time of their initial interview. Relatively little is known about the characteristics of social housing applicants. As such, the data presented offers rare insight into the features of an important social group, of whom:
57 per cent had an annual household income lower than $20,000, less than half the median household income in Canada

59 per cent had some education beyond high school

43 per cent reported recently being worried about lack of food in the household

33 per cent reported fair or poor health, well above the national rate, which varies between 4 and 22 per cent depending on age group

47 per cent had symptoms indicating depression while 54 per cent reported symptoms that qualified as anxiety
The study is a first of its kind in Canada. The results will help better understand the outcomes of affordable housing, and inform the development of future policies and programs.