Lifecycle Marketing For Property Managers: A Three Part Series.
PART ONE
Who Is Your Perfect Client?
While preparing to write this article, I did a quick Google (and even Bing) search for "Lifecycle Marketing for Property Managers." I was completely flabbergasted to find no relevant blogs, articles, videos, or other web content related to this topic.
Lifecycle marketing is not really a new concept. In fact, it is a critical part of running a successful business. During my 4+ years as an Infusionsoft consultant, trainer, and product documentation specialist, I taught hundreds of small business owners about lifecycle marketing. Now, property management professionals, I guess it is time to teach you (especially if no one else is doing it!).
Launching a successful lifecycle marketing strategy for your property management company involves these steps:
Step 1 – Identify your perfect client
Step 2 – Understand your client relationship stages
Step 3 – Establish business goals for each stage
Step 4 – Create marketing messages for each stage
Step 5 – Deliver marketing messages at the right time
Relationship stages don't differ much from business to business. In fact, Infusionsoft developed the following graphic to define the stages and serve as a framework for developing a successful marketing strategy.  A framework like this helps you organize your marketing and be more intentional about what you do and how you do it.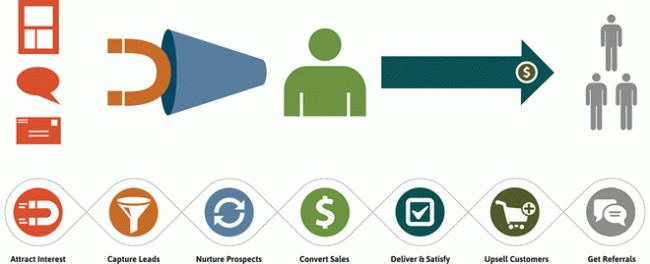 But, I'm getting a little ahead of myself…let's start with Step 1,
Identify Your Perfect Client.
If you've ever read Stephen Covey's 7 Habits of Highly Effective People you may have heard the phrase, "begin with the end in mind" (Habit 2).  The end goal for your property management business is to have a passel of low-maintenance clients who are so pleased with your services that they post glowing reviews online and send you referrals every chance they get!
Marketing is all about creative, appropriate communication. Think about the conversations you have throughout your day. The words, volume, tone, and demeanor you choose change based on the person you're talking with and the reason for the interaction.  Effective communication relies heavily on understanding a bit of what's going on inside the head of the other person. The same is true with marketing.
You may be thinking, "that's great, Dee, but how do I actually identify my perfect client?" Well, it's easier than you may think.
First, look at your existing property management client list. Identify your 10 happiest clients and list their general attributes.
For example:
What types of rentals do they invest in?
How many investment properties do they own?
Where are these properties?
Do the owners live in the area or in another city, state, or country?
What are their general demographics? (e.g. age, gender)
Next, get inside your perfect client's head.  We often make assumptions about what people think based on our own experiences and expectations. To get a well-rounded vision of your perfect client, gather a group of your personnel together to brainstorm answers to questions like these:
What kind of questions did these owners ask us when they were evaluating our company?
Why were they seeking professional property management?
What did they hope to accomplish by hiring a property manager?
Why did they choose your property management company?
What kind of positive and negative feedback do you get from these clients?
What are their ongoing expectations?
Identifying characteristics for the kinds of clients you want to attract helps you tailor your marketing strategy and messaging. The "perfect client" profile will help you choose the right words and set the right tone. Does that mean that you'll only get those types of clients? Not necessarily. However, it does mean that you are likely to get MORE of them.
In the coming articles, I'll cover some of the other steps in successful lifecycle marketing. In the meantime, take some time to think about your perfect property management client.
Story by Dee Allomong, Landlordsource.com
PART TWO
Relationship Stages & Business Goals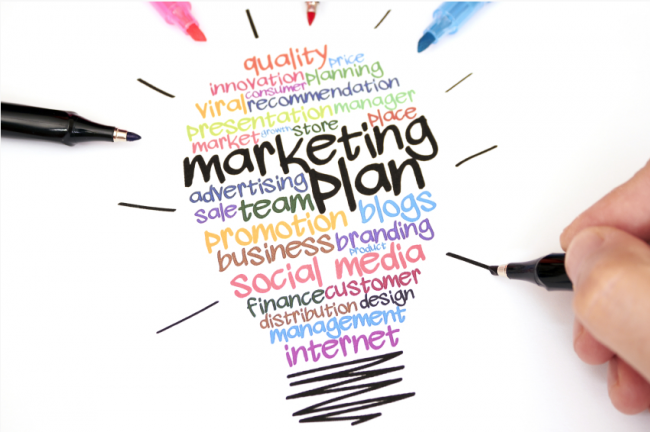 I recently wrote an article about identifying the "perfect client" for your property management business. This is a critical first step toward developing a strong lifecycle marketing plan. It helps you become more intentional when communicating about your company and choosing how you position your services.
When you understand the characteristics of your perfect client, you can map out a more effective marketing strategy to attract those "kind" of prospects and convert more of them to clients. As you devise your plan use the following relationship stages to provide context and help you stay focused on the proper business goals.
Traffic
Think about a busy freeway with thousands of drivers, each with a destination in mind. These travelers often have a problem to solve, a need to fulfill, or a purpose to accomplish. They are searching for the most convenient, trustworthy, and economical solution.
For you, "traffic" includes all of the anonymous people looking for property management services in your area. You don't necessarily know who they are, but it is safe to assume you are a potential solution.  This "traffic" can be made up of people surfing the Internet, perusing the yellow pages, or asking their contacts for a referral.
The business goal for traffic is to attract attention. You need to stand out from other property management companies in your area and earn the interest of potential clients. You might attract attention through social media, print advertising, direct mail, blogging, networking, online videos, and more.
Lead
Think back to those busy drivers on the highway. One of them takes an exit, pulls into the parking lot of a store, and walks in. At this point, they transition from a nameless, faceless person in need of a particular service to an interested lead. A lead is someone who has expressed tentative interest in your business.
The transition from traffic to lead for a property management business happens when a potential client requests information through a call, email, web form, or personal visit to your office. At this point the person is showing an interest in YOUR company.
The business goal for your leads is to earn trust. This trust can be gained through personal interaction, especially if the lead is ready to make a decision quickly. However, it is good to have a follow up strategy in place to nurture those who aren't ready to sign a management agreement right away. Your nurture strategy should take the lead down a path of useful information that generates trust, highlights your expertise, and makes it easy for the lead to contact you when they are ready.
Prospect
Let's go back to our traveler. After entering the store, they start browsing and find something of interest. At this point, they ask questions and engage in conversation with the sales associate about their potential purchase. This is a transition from lead to prospect. A prospect is someone who is ready to discuss his or her needs in more detail and make a decision.
In your case, prospects are the property owners who want to compare pricing and specific services. They are willing to meet with you for a consultation or market analysis. At this point, you are also evaluating them to see how they measure up to your "perfect client" criteria.
The business goal for prospects is to arrive at a decision point as efficiently as possible. In an ideal situation, the prospect will decide to hire you. However, it is also important to quickly recognize when the prospect is not a good fit for your company so you can move on and invest more time with qualified prospects.
Client
After getting the answers to their questions, our traveler turned shopper feels confident about making a purchase. They trust the product and the company enough to make a financial investment. At this point, they become a client. Of course, this is the easiest relationship stage to recognize because there is some kind of monetary (and in some cases a contractual) transaction.
In a property management business, this transition happens when the prospect signs a management agreement. And, in your case, the transaction is not a simple one-time interaction, it is the beginning of an ongoing service relationship.
The business goal for new clients is to inspire confidence and set the stage for a fruitful future. Good communication is a big part of accomplishing this goal. New clients can be uneasy and may have lots of questions about what to expect and when to expect it. Make sure your new client process is welcoming, friendly, responsive, and reliable.
Loyalist
Our traveler returns home, happy with their purchase. In fact, they had such a good experience, that they sign up for the company newsletter and make additional purchases (when the need arises). They become a loyalist.
For a property management business, a loyalist is an owner who renews their management agreement every year, uses your sales team when purchasing additional investments, and is the first to try (and provide feedback about) your value added services.
The business goal for loyalists is to maintain a high level of satisfaction. This is accomplished through a combination of pro-active communication, strong service ethics, a knowledgeable staff, and a history of "walking the walk."
Fan
"Just having satisfied customers isn't good enough anymore. If you really want a booming business, you have to create raving fans."
Ken Blanchard, author of Raving Fans
If my example traveler/shopper/customer only gets their needs and expectations met, they may never make the transition from loyalist to fan. It means the store must do more than deliver a quality product – they must create an experience that is worth talking about.
The shift from loyalist to fan is tough to make. A fan is someone who can't stop talking about your property management company. They rave about interactions with you; they post positive online reviews (often without prompting or reward); they seize every opportunity to send you a referral.
The business goal for fans is to generate referrals and bring on more "perfect clients."  To do so, you must exceed expectations by providing delightful unexpected surprises (like a client dinner, a thank-you gift, a hand-written card) and excel at turning negative situations into positive experiences. When you do these things, your clients will naturally talk about you – and the referrals will come.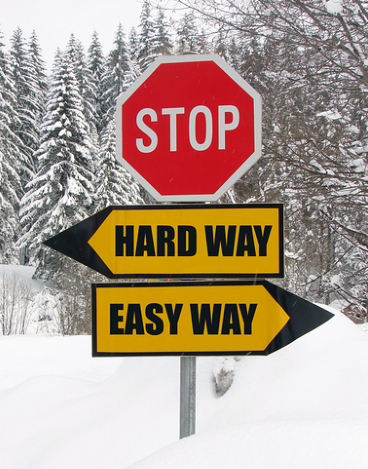 It's easy to become consumed by the day-to-day demands of running a business, spending all of your time reacting to situations and problems as they occur. The end of the year is a great time to step back and re-evaluate your marketing strategy and business goals.
Do you have a system in place for each of these relationship stages?
Are they focused on your "perfect client"?
Are they accomplishing the right business goals?
Are there areas you need to improve or innovate?
If you're already a property management marketing guru, please share some tips about what you have found most effective.
Story by Dee Allomong, Landlordsource.com
PART THREE
Generate & Convert Leads
This is the third article in a series about lifecycle marketing for property managers. Lifecycle marketing is a framework for designing and implementing a marketing strategy that increases property management accounts and retains existing clients.
There is a common misconception that websites generate leads. They don't. I'm not saying that property management websites aren't critically important. They absolutely are. But they're simply one of the marketing vehicles through which leads are generated. Really, it's your overall marketing message that generates leads.
An effective marketing message earns trust and compels a potential client to move from one relationship stage to the next. This marketing "conversation" must be well designed and consistent throughout your marketing materials – brochures, signs, advertising, email marketing, and more.
Here are some tips to help you optimize the marketing conversation through the various conversion points, from Traffic to Lead, Lead to Prospect, and Prospect to Client.
Talk about THEM…don't be a pontificator.
This may seem like common sense. After all, who likes to get stuck talking to a self-centered person? You know, the one who tells you all about THEIR ideas, adventures, achievements, or strengths (but does not give a hoot about your thoughts or experiences).
Far too many businesses ARE that person when it comes to writing marketing copy. They pontificate about years of experience, training and education, service details, etc. Don't get me wrong. I'm not saying that information is not important. But it should never be the primary focus of your website (or other marketing) copy.
Instead, tap into the perfect client profile you created and think about your prospective client's needs. Explain how your property management services will make their life easier: more free time, fewer headaches, decreased risk, increased property value, peace of mind, and more. People often make decisions based on an emotional response. Addressing the actual problems you solve will help you make that kind of connection.
Differentiate your company…don't be a mockingbird.
Smart rental property owners / investors interview multiple property management companies before signing a management agreement. They visit various property management company websites, request information packets / brochures, and conduct interviews. If all of the companies look and sound the same, what will they base their decision on? Probably pricing.
Unless you want to win business based on low pricing, you need to figure out a good way to communicate your property management company's competitive advantage. But, before you can tell others what makes you different, you must understand it yourself. Do you offer a service that your competitors don't? Do you deliver a common service in a different way? Make sure your competitive differentiator is something your PROSPECTS care about – not just something you think is cool or different.
If you can't figure out how you are different, then maybe you're not. It's time to change that. Spend some time looking for an unfulfilled need – gaps that companies in the property management industry are missing. Then figure out how you can fill it. Listen to your best clients – what do they ask for?
Mockingbirds mimic the songs of other birds. That's unoriginal. Don't be like them. Instead, discover a way to be unique in your market and highlight those differences throughout all of your marketing materials. Don't hype your company – just present a good honest picture of what you do better than anyone else.
Keep it simple and concise…don't be loquacious.
People have short attention spans. More words does not lead to better conversion. Instead, make your marketing messages easy to scan. Use words and phrases that create a quick emotional connection with the reader so they want to read more. Use common language (i.e. avoid words like pontificator and loquacious…) – words that are easy to understand and digest quickly. Remember, you are more than likely talking to busy, distracted, multi-tasking people (like you and me!)
Read through communications, testimonials, and reviews from existing property management clients. Sprinkle your marketing message with the words THEY use to describe your company, your services, and the needs you fulfill.
Encourage engagement…don't be a lecturer, be a facilitator.
When you have a direct conversation with a prospect or client, it's easier to foster engagement. There is a back and forth interaction taking place and the social cues you use elicit responses – eye contact, a pause, a request.
When a prospect goes through your marketing materials, you want to encourage a similar level of interaction. It is not as easy to get a response, but you can do it by using questions in your copy. Questions initiate a conversation inside a prospect's head. They can guide that person down a decision making path to ultimately answer the two most important questions:
Do I need a property management company?
Could this be the right property management company for me?
Don't just tell prospective property management clients that you're the best, instead lead them through a series of questions until they arrive at that conclusion themselves.
Issue calls to action…don't be bashful.
Don't leave potential clients hanging or make them work too hard to figure out how to take the next step. Tell them. Use action verbs in your marketing copy (sign up, call, request, etc.), then make it easy for them to follow through.
Your property management website should include more than one call to action because you will have different kinds of visitors:
Traffic – Remember, these people are just "window shopping." They aren't interested in having a conversation with you yet. However, they may be interested in getting some free advice that will help them whether they end up hiring you or not.  Include an educational offer on your website and use a web form to make it easy for the visitor to sign up. That signup is a conversion – the visitor trusts you enough to give you a little information (name / email) in exchange for some interesting, useful information.  They are now a lead!
Lead – A lead is someone who has expressed tentative interest in your company, usually by signing up for free information. Make it easy for leads to tell you when they are ready to talk. Include an offer for a free market analysis, a quote, or a consultation on your website. Ask for additional information, like a phone number and property address. If you use email marketing to follow up with leads, include the same call to action in every email that goes out. Don't miss a single opportunity to convert that lead to a prospect.
Prospects – Once someone becomes a prospect, the call to action is about "closing the deal." The next relationship step requires a signed agreement, so this call to action is probably going to be issued personally or through personalized follow up emails. This conversion will be guided by a staff member, however, even verbal communications should consistently support your marketing message.
The messaging you use in your marketing process have implications beyond just converting leads to clients. It also sets expectations for the kind of service a rental property owner will receive after they hire you. It is worth your time to identify the right words to use. Involve your team in the process. YOU should choose the words and concepts you want to weave through your marketing, then if you are not a talented writer, delegate or hire someone to help you craft the messages so you can focus on what you do best – run the best property management company in your area!
Story by Dee Allomong, Landlordsource.com