LIBERAL TAX ON REITS WOULD BE A MISTAKE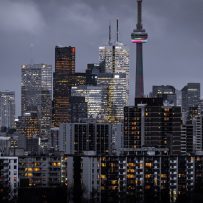 A recent announcement from the Liberal Party to review tax-advantaged REITs is drawing concerns that changes could curtail investment – and worsen supply issues are the core of housing affordability.
"We will undertake a review of the tax treatment of large corporate owners of residential properties such as Real Estate Investment Trusts (REITs) who are increasingly trying to amass large portfolios of Canadian rental housing, putting upward pressure on rents," the announcement states, "We will put in place policies to curb excessive profits in this area, while protecting small independent landlords, and more broadly, we will review the down payment requirements for investment properties. Homes should be to live in, not a financial asset for investment funds to speculate on."
"It is true that REITs are tax-advantaged when compared to other income-producing investments (bonds, dividend-paying stocks in that they can distribute via return of capital which defers payment of taxes until you sell the security – which is then taxed as capital gains," says Ian Tam, Investment Specialist at Morningstar Canada.
Commercial Not Likely in the Crosshairs
At this point, what precisely the Liberals want to do and what form it will take is undetermined. Tam believes the Liberals will restrict changes to residential REITs instead of commercial ones. Doing otherwise would be regrettable because "REITs offer exposure to commercial and specialty properties as well, which otherwise would be inaccessible to the average investor".
All REITs had a halcyon year in 2021 and suffered a significant setback year-to-date in 2022, but apartment REITs were hit more than the other categories of industrial and retail REITs, at a time when apartments are rare and should favour stronger performances. "Part of the weakness in residential REITs was due to the government's announcement," Goldman claims.
Wrong Priorities
Still, targeting only residential REITs to "slow down the amassing of large rental portfolios" and trying to "curb profits in this area" could constitute a deleterious cocktail for the real estate sector in Canada. "It could be the wrong time to do something like this, says Rick Robertson, Professor emeritus of managerial accounting and control at the Ivey Business School, Western University, "There is already an increase in interest rates and real estate agents say that the market is already slowing down."
Robertson is fearful of untimely interventions. "These things take time to take effect; you don't really know when you're overdosing." Most of all, the urgent requirement for housing in Canada is to increase supply, he highlights, but "it is far from clear how this could increase supply," he adds. It could make investors less interested in investing. "We need to build more homes, not to curtail investment."
Lee Goldman, co-portfolio manager of the CI Canadian REIT ETF, strongly agrees. "Refraining investment would not help development, and would the Liberals want to put large owners at a disadvantage?"
The Liberals want "to protect small independent landlords", yet "REITs are much better landlords than mom-and-pop properties, Goldman points out. They are more responsive and more responsible than small operators."
Research that Robertson has conducted over the years confirms this. "What we found is that small owners have a tendency not to update their property, he recalls, "while large owners have incentives to update their properties – and increase the rent."
Part of the Solution
Goldman believes the government needs to work with REITs because "they are part of the solution" for the simple fact that, contrary to what one would expect, "REITs own mostly affordable housing, rather than luxury housing." The average rent of major players like InterRent (IIP.UN) and Boardwalk (BEI.UN), he points out, is in the $1,300/$1,400 range.
And if the Liberals wish to curtail profits, Robertson notes, "It's not clear how you can make excessive profits in a highly regulated environment," which is the case for the most populous provinces. For example, even in Quebec where regulations are very strict, "most REITs have exposure there", Goldman says, which means that "they have to be very disciplined with their investment."
Story by: Morningstar