LGBTQ2S+ Housing Needs and Challenges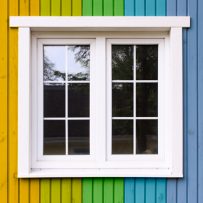 The LGBTQ2S+ (lesbian, gay, bisexual, transgender, queer, two-spirit, plus) community in Canada faces unique challenges when it comes to housing.
While progress has been made, many members of the LGBTQ2S+ community continue to face discrimination. Especially when accessing a safe, suitable and affordable place to call home.
People who identify as LGBTQ2S+ have housing needs that are different from those of other Canadians. They need to consider how their housing will:
affect their access to social or medical services
allow them to be part of an inclusive and welcoming community
Homelessness, youth and the LGBTQ2S+ community
Historically, LGBTQ2S+ Canadians have accounted for a disproportionately large percentage of Canadians who are:
homeless
at risk of becoming homeless
in core housing need
This is especially true for members of at-risk groups who are also members of the LGBTQ2S+ community. These groups include youth, seniors, Indigenous people, newcomers, or people with mental health or addiction issues.
LGBTQ2S+ youth may be the most vulnerable members of the community. As a result, their housing challenges are often the greatest. According to the most recent research, approximately 10% of the Canadian population identifies as LGBTQ2S+. By some estimates, LGBTQ2S+ youth make up between 25% and 40% of homeless youth in Canada.1
That means that nearly 1 out of every 3 homeless young people in Canada identifies as LGBTQ2S+.
Compared to the general population, transgender and gender non-conforming people in Canada are also2:
7 times more likely to abuse drugs or other substances
5 times more likely to have mental health issues
5 times more likely to attempt suicide
2 times as likely to experience severe poverty and homelessness
Why housing is so important
Many experts believe the reason for LGBTQ2S+ homelessness is discrimination. First at home, then from society when trying to do things like access suitable housing.
For example, far too many LGBTQ2S+ youth are forced to leave home youth after "coming out" to their families. Once alone and on the streets, they face additional discrimination finding work, accessing education and securing a safe place to live.
Homelessness also increases the risks of substance abuse, violence, prostitution, physical and psychological illnesses, and suicide.
Fear of encountering homophobia, transphobia or other forms of oppression cause LGBTQ2S+ homeless people to avoid shelters. This means that they can't access services and support that could help them get off the streets and into more permanent housing.3
By addressing housing issues, we can help alleviate this homelessness and support a wide range of other health and social goals. From education and employment to overall levels of health, happiness, productivity and well-being, accessible housing provides a better quality of life.
What's happening
All levels of government are working with private, non-profit and community partners across Canada.
Members of the LGBTQ2S+ community are still more likely to become homeless, despite these and similar initiatives. They are also more likely than almost any other segment of the Canadian population to become homeless.
More needs to be done in urban and rural areas across the country to address the urgent and long-term needs of this community.
Housing needs of LGBTQ2S+ seniors
Seniors who identify as LGBTQ2S+ also have special housing needs and challenges.8
Nearly one third of all Canadians over age 80 live in either a retirement residence or long-term-care housing.
For LGBTQ2S+ seniors, settling into a retirement or long-term care community can sometimes also mean having to "go back in the closet." The reason is fear of discrimination, homophobia or transphobia from staff or fellow residents.
To address this issue, many Canadian retirement residences have adopted more LGBTQ2S+-friendly policies, programs and training. These range from general sensitivity training and inclusivity initiatives to LGBTQ2S+-themed events and celebrations.
Several community groups have also started to develop affordable housing tailored to LGBTQ2S+ seniors.
Other community groups believe that creating LGBTQ2S+ retirement homes could contribute to the "ghettoization" of LGBTQ2S+ seniors. These groups advocate fostering greater inclusivity and awareness of LGBTQ2S+ needs among all providers of seniors' housing.
Developing LGBTQ2S+ housing
Several studies have looked at the housing needs of all LGBTQ2S+ adults. Researchers have and continue to investigate the specific needs of youth, seniors and other groups.
Research has proven that there are LGBTQ2S+ adults that have the same housing needs as the general Canadian population.
Other LGBTQ2S+ adults have expressed a need for more housing that specifically targets their unique issues and challenges. This is particularly true for those who have been homeless or who are currently in core housing need.
The Daybreak Non-Profit Housing in Ottawa recently carried out a study of the housing and support needs of LGBTQ2S adults who have experienced homelessness.9 The study concluded that more housing needs to be developed with the needs and preferences of LGBTQ2S+ individuals in mind.
The study also made several key recommendations for developers and housing providers when they develop LGBTQ2S+ housing. These include:
developing a wide range of housing options, from emergency shelters to long-term housing
prioritizing permanent independent living, with support systems available when needed
involving LGBTQ2S+ individuals throughout the development process
hiring more staff members who identify as LGBTQ2S+
choosing safe and welcoming neighbourhoods
offering support services for substance abuse, mental health issues and trauma care
creating whole communities rather than isolated buildings
using an intersectional approach to address discrimination
taking a "Housing First" approach to address a wide range of social and health issues
The future of LGBTQ2S+ housing in Canada
Much has been done to address the housing and homelessness needs of those identifying as LGBTQ2S+. It's clear that more needs to be done.
Private and public sectors need to partner and work on solving the issues and challenges facing the LGBTQ2S+ community. Together, we can:
eliminate stigmas
address ignorance
reduce discrimination and hate
raise awareness
Specific programs also need to be developed to address the unique needs of various sub-groups of LGBTQ2S+ individuals. These include (but aren't limited to):
youth
seniors
newcomers
Indigenous people
people who are homeless or at risk of becoming homeless
Together, we can work to ensure that all Canadians have access to welcoming, inclusive communities and a safe and affordable place to call home.
CMHC Project Manager: Sandra Baynes, Senior Analyst