LED AND GARAGE LIGHTING
The savings are immediate and ROI is generally 1 to 3 years
With the recent introduction of commercially viable LED bulbs and fixtures, businesses can expect unprecedented savings in their energy costs for lighting.
  An LED for every need
Today, there is a large selection of LED bulbs, fixtures and arrays for many types of installations. So there is no reason to wait. The savings are immediate, the paybacks are generally between one and three years, and in many cases, the quality of the lighting is noticeably improved.
 LEDs reduce your maintenance costs too    
Since LEDs typically last four to nine times longer than other lighting sources, you don't have to change them as often. That's especially important in outdoor or high-bay areas where cranes or lifts are required to reach the fixtures.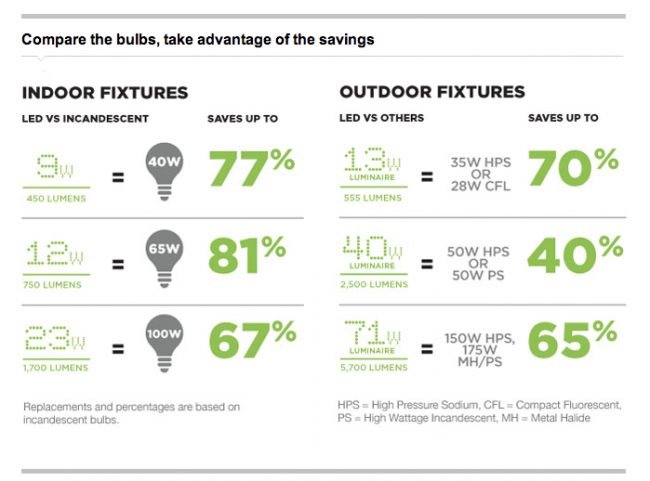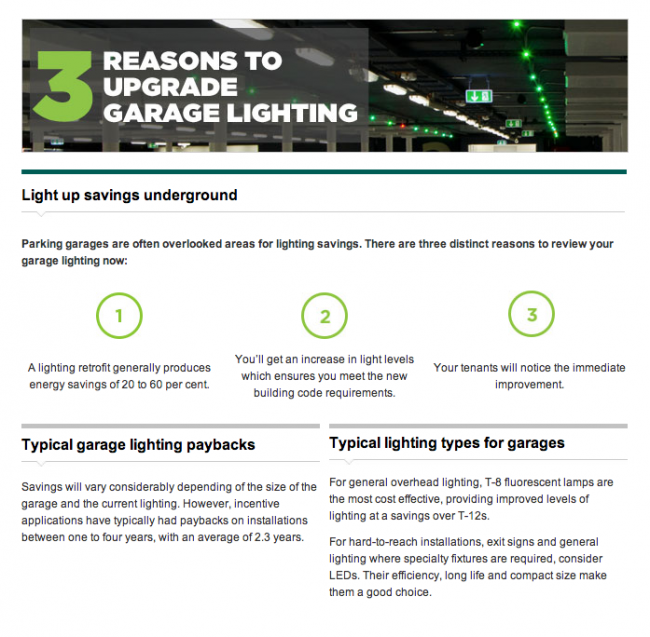 Story by: Toronto Hydro