LARGE MULTI-FAMILY PORTFOLIOS LISTED IN VANCOUVER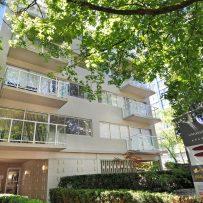 For decades Vancouver had the highest rents and the lowest vacancy rates in Canada, creating a multi-family mega-market that turned small landlords into paper millionaires and attracted and entrenched some of the biggest players in the business.
But the pandemic has hardened anti-landlord legislation and honed the razor-thin margins in a city now characterized by soaring costs and restricted incomes.
B.C. rent increases have been frozen since March and are expected to remain locked until the end of 2021. The City of Vancouver has restricted multi-family renovations, outlawed demolitions of older apartment buildings and tethered development of market-rental housing.
With immigration to B.C. hitting negative levels – more people left the province for other countries than arrived in the first half of 2020 for the first time in history – Vancouver rents are declining while insurance premiums for apartment buildings have increased an average of 75 per cent, property taxes soar and capitalization rates have flatlined in the sub-3 per cent range.
This has resulted "in a dampening of enthusiasm to invest in the province's biggest city," according to Avison Young's BC Multi-Family Report, released this October
It has also encouraged at least two of Vancouver's largest, long-time landlords to shove substantial portfolios onto the market, part of what Mark Goodman of Goodman Commercial Inc. in Vancouver calls an "avalanche" of new listings. Goodman said that within a recent two-day period he heard from 12 apartment property owners who want to sell, and 11 of the buildings are in the city of Vancouver.
The largest package being marketed is a 10-building Vancouver concrete tower portfolio with 411 rentals in prime Vancouver neighbourhoods that Hollyburn Properties Ltd. put up for sale in October through a bid process. The portfolio represents about a third of Hollyburn's multi-family buildings in the city, but less than 10 per cent of its total rental units in three provinces.
The Hollyburn buildings for sale are in the West End, South Granville and Kitsilano neighbourhoods. An example is the 14-unit University Manor on West 10th Avenue, which is assessed at $6 million, or the equivalent of approximately $428,000 per suite.
Hollyburn, founded in 1972 in West Vancouver, is a family business that manages and operates more than 90 rental apartment properties with approximately 5,700 suites in Vancouver, Calgary, Toronto and Ottawa. The company owns 33 apartment buildings in Vancouver and four in West Vancouver.
Hollyburn did not reply to a Western Investor request for comment. Listing agent Lance Coulson, head of the apartment properties group with CBRE, Vancouver, said there "has been substantial interest" in what he calls a "legacy portfolio."
Nearly a year ago, rental giant Belmont Properties, based in Vancouver for 45 years, offered a four-building portfolio of Vancouver concrete rental towers with a total of 188 units. Belmont owns seven apartment buildings in Vancouver and a total of 28 across Metro Vancouver and Victoria.
The typical per-door selling price for concrete rental buildings in Vancouver is around $490,000, based on rare recent sales.
Some see the increase in listings as a comment on the restrictive rental restrictions in Vancouver, but Coulson believes it reflects a pent-up release after markets stalled this spring due to the pandemic.
Others say they could be an early warning of a potential change in capital gains taxation early next year in the delayed federal budget.
Currently, 50 per cent of the profit on a multi-family property sale is exempt from taxes, but a federal government eyeing a record trillion-dollar debt could see a sudden hike in the capital gains tax as politically palatable and financially prudent, according to Goodman, who said there would be no forewarning that the tax is coming.
"A sudden hike in the tax could wipe out years, even decades, of price appreciation [for landlords]", he warned in a recent Goodman Report newsletter.
Story by: Western Investor