Large Building Energy & Water Reporting and Benchmarking Information Session (Bill 135)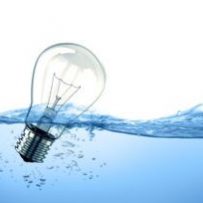 Story by FRPO
The Ontario Ministry of Energy is proposing to introduce new requirements for energy and water reporting and benchmarking for large buildings, which as currently drafted would include large multi-residential buildings. The draft regulation that would implement this proposed requirement is currently in the consultation stage.
FPRO submitted its position and advice on April 15th to the government, which recommended that the multi-residential sector be exempt from this new regime given the significant efforts and investments housing providers have already made in this area, particularly those members who are enrolled in FRPO's Certified Rental Building Program.
Pending the ultimate decision by the government, FRPO members are encouraged to get informed about how the proposed requirements could impact the rental housing sector.
To learn more about BILL 135, click here to read about the proposal to amend several statutes and revoke several regulations in relation to energy conservation and long-term energy planning.