LANDLORDS SHOULD PLAN TODAY FOR SEPTEMBER 1 RTA CHANGES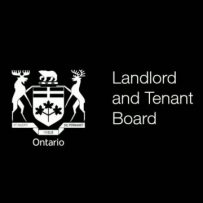 RTA changes are coming September 1, 2021 but some of those changes will affect decisions that landlords are making today. For example, one new change is that landlords will be able to apply at the Landlord and Tenant Board (LTB) for a judgment for arrears of rent owed by a "former tenant" up to one year after the tenant vacates the rental unit. Today, an application of this type can only be made by way of Small Claims Court since the tenant is out of possession but landlords who wait until after September 1 to file for judgment can apply to the LTB…a less costly and more expeditious venue in which to obtain the judgment. The following link from the LTB provides an excellent summary of some of the many changes that are coming a month from now and we have set out, below the link, some considerations that landlords should be aware of now in planning for implementation of those changes.
https://tribunalsontario.ca/documents/ltb/consultations/LTB_Backgrounder_Upcoming_Amendments_to_the_Residential_Tenancies_Act_EN.html
Effective September 1, landlords will have only 30 days to integrate new forms (the new L2: application to terminate a tenancy and evict a tenant) and to ensure readiness to properly file applications for termination/possession based on "landlord or purchaser's own use" (N12) or "repairs, demolition or conversion" (N13). The L2's are of particular concern because the form is not just used for evictions based on "landlord's/purchasers' own use" but is also used for all conduct based grounds for terminating a tenancy and evicting a tenant (interference, illegal act, impaired safety, persistent late payment of rent). If effective October 1 you apply for termination and eviction on conduct grounds using the current L2, your case may be thrown out because of the failure to use the updated form. The LTB is not releasing the new forms until September 1 so prudent landlords should diarize that date now to ensure they access the new L2 form in early September and have it fully operational in your systems by October 1.
As for the N12's and N13's, such notices being served today are affected by the September 1 RTA changes because if you file an application to terminate after September 1, you will be required to file, with your application, a statement of whether, within 2 years of filing the application, you have served any other N12 or N13 on any tenant with respect to any rental unit in your portfolio; furthermore, if you have, then you will have to provide details of the dates, addresses, and tenant names. If you don't provide this information, your application will be refused by the LTB. If you want to avoid the requirement and have issued N12's or N13's but not yet filed, you may want to file your LTB application in August rather than incur the additional requirement to provide the detailed information that will be required on and after September 1, 2021.
Some new provisions that also relate to N12's and N13's are ss. 72 (4) (b) and 73 (3) (b). These sections state that in determining the "good faith" of a landlord in issuing N12's and N13's, the Board may consider the landlord's previous use of such notices in securing vacant possession, so even if you file your application before September 1 of this year, it is highly likely that prior to a hearing you will be required to provide detailed evidence of your use of those forms for the past 2 years. It is our view that LTB Members will, by default, infer a lack of bad faith in the issuance of such forms if the landlord is a frequent user of them and will therefore dismiss the landlord's application. Landlords who have, or will have, applications going to the Board based on the issuance of N12's and N13's should be preparing today to provide to the Board, either when filing the application or when attending at the hearing, a full disclosure of the use of such forms and evidence of the good faith rationale for same. If you can't provide a justifiable rationale and evidence of good faith, there is a higher risk that your application will be dismissed.
As for the new remedies for landlords to recover financial losses (rent arrears, unpaid utilities, damage to the rental unit, financial loss resulting from tenant conduct) from "former tenants", it is key that landlords make every effort to secure forwarding addresses and email addresses so that the application for such recovery can be served. A new application form will be released September 1, 2021 (the "L10") but unlike most applications at the LTB, it is the landlord, not the Board, which will be required to serve the tenant. It is likely that service will be permitted by email which will facilitate service where tenants vacate without leaving a forwarding address but have not changed their email address. The problem today is we won't know until September 1 what the conditions for service of the L10 on a former tenant will be, so it is critical for landlords to retain records from tenants' rental applications and implement other practical strategies to help in tracking down a former tenant's new physical address for the purpose of meeting the potentially difficult service requirements for the L10.
Effective September 1 the LTB will finally publish the new forms, new Rules and at least one new Guideline, after which landlords will have 30 days to fully assimilate and implement the changes. We will follow up with another Bulletin when the changes are published. In the meantime, even though the RTA changes are fast approaching, there are issues that landlords should be addressing today to ensure you hit the ground running September 1 and that all the changes are integrated into your operations by October 1, 2021. Here is a further link to the LTB's summary of the other changes that are coming:
LTB Stakeholder Memo September 1 Amendments to the RTA
Story by: Cohen Highley LLP Lawyers