LANDLORDS OUT THOUSANDS IN RENT URGING ACTION FROM MPPS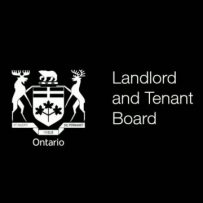 Thousands of small 'mom and pop' landlords – some out tens of thousands of dollars in rent – hope a meeting Friday with MPPs leads to swift action with a swamped and bogged-down provincial dispute tribunal.
"For the meeting we are just getting a bit more awareness," said paralegal Charlene Lewin.
She is helping members of Small Ownership Landlords Ontario (SOLO) who she said face 'disastrous' delays in scheduling hearings with the Landlord and Tenant Board (LTB).

"The truth is – it was a disaster before. This is not entirely the fault of the pandemic," said Lewin. "In this situation, we're playing with people's lives."

One landlord rented out her heritage home near Keele St. and Hwy. 401 after being transferred during the pandemic.

"They (renters) owe a tonne of money to a lot of people. It's not just me going crazy," said the teacher, who did not wish to share her name.

After pressuring the rogue tenants – and going public – the family simply fled one night.
"I got the eviction. It was granted. But it doesn't matter that the adjudicator said they owed me $17,000. Because there are no repercussions," she said.

Paralegals say it normally takes a couple of months to get a hearing with the LTB.

That is now at least nine months.

The problem became more acute in the pandemic when hearings were put on hold causing a severe backlog.

There was also a six-month moratorium on evictions.

In January, SOLO appeared before the Queen's Park Committee on Financial and Economic Affairs.

"We're not talking about the corporate landlords that have thousands of doors," board member Boubacar Bah told the committee. "You're talking about the small landlord who is renting his basement or a duplex, if he loses the income from the rent, basically he's losing 30%, 80% or even 100% of his income."
The LTB said it has "taken great strides to improve our service standards and to modernize our operations to provide more timely and effective service."

Timely and effective is the last way outraged landlords describe the process.

Some of them say they are having mortgage problems, do not want to sell in a down market, and even face severe mental hardship.

"Mind-blowing," is how Tozheg Roshanker described her struggle to evict a non-paying tenant from a Mississauga property.

She attended Friday's meeting with SOLO members and MPPs.

"Even if I get a hearing date in April – I can easily expect that the actual end of this miserable situation will be six months beyond April," she said.
Story by: Toronto Sun