Landlords and Site Staff: Note the Cost of Casual Gossip!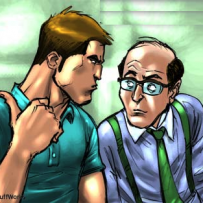 In a recent case, the Human Rights Tribunal of Ontario (the HRTO) awarded a woman $1,000 after she learned that her landlord made inappropriate remarks regarding the size of her, and her daughters', breasts. The remarks were made by the landlord to the building superintendent, but were overheard by a third party who later repeated them to the tenant. The tenant filed a complaint to the HRTO which ultimately resulted in the award.
Under the Ontario Human Rights Code there are special provisions governing Landlords and prohibiting discrimination or harassment on a number of grounds, including sex.
The HRTO ruled that "…the knowledge she was being scrutinized by her landlord in a sexualized way" caused the tenant to suffer "injury to [her] dignity, feelings and self-respect."   
This case and the fine illustrate the need to be mindful about the way in which you and your staff speak about your tenants. Even if you assume that the comments are made in private, insensitive and inappropriate remarks can be costly if overheard by a third party or repeated by someone you thought would maintain confidentiality.
Landlords and staff should also be mindful of the potential liability of breaching the landlord's privacy policy when discussing tenants with non-staff members or when in the common areas of the residential complex. In particular, on-site staff should be reminded that having a positive relationship with tenants is important, but "gossiping" with tenants about other tenants is strictly prohibited. Gossiping about a tenant's financial problems, late rent, or behavioural issues with other tenants in the building is a breach of your tenants' expectation of privacy and could lead to costly claims against the landlord (not to mention the loss of your job).
Bottom line: landlords and their staff should avoid inappropriate comments and gossiping about tenants.  This will avoid the risk of being named as a respondent in a human rights proceeding or a proceeding based on breach of privacy.
For more information about privacy and Human Rights issues that affect landlords, contact Maria Mavrikkou at mavrikkou@cohenhighley.com   or Joe Hoffer at hoffer@cohenhighley.com.
FRPO RTA Seminars 
Joe Hoffer and Kristin Ley  will be presenting at an upcoming RTA Seminar series organized by FRPO with locations in Ottawa, Kingston, Hamilton and Toronto.  A brochure showing the subject matter of the seminars and with dates/registration information may be accessed by clicking here.