LANDLORD TENANT BOARD URGENT MATTERS MOTION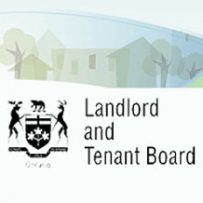 In response to the COVID-19 outbreak, until further notice the Landlord and Tenant Board (LTB) has suspended the issuance of eviction orders and all hearings related to eviction applications – except in extremely urgent and exceptional circumstances relating to illegal acts and impairment of safety.
In order to identify extremely urgent and exceptional circumstances, the LTB has created an Urgent Hearing Motion Form, as attached.  This form gives the applicant the opportunity to explain why their application should be considered extremely urgent.
An LTB Member will make a determination on the applicant's motion, and the applicant will be notified of the Member's decision and next steps if applicable.
The LTB is emailing you the Urgent Hearing Motion Form because you submitted an application served with a N6 or N7 notice.  Should you wish to request that your application be considered extremely urgent, please complete the attached form and email it to your LTB Regional Office.  It is important that any serious ongoing illegal acts or health and safety issues you identify in your Urgent Hearing Motion Form relate to the original application.  Please read the instructions carefully before submitting your request, and ensure you include contact information for both parties, especially email addresses.
Please ensure you regularly check your email as this is currently the LTB's preferred method of communication.