Landlord Registry™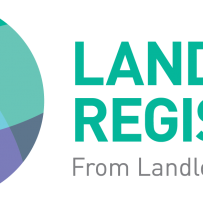 To be successful in business, you should know the rules and regulations that govern your business and industry. As a landlord, you must do the same because you are operating a rental housing business. Understanding the rental housing industry's regulations and best practices can help you to be a more effective landlord, avoid most tenant disputes and address common issues. This includes using the correct tenancy documents, conducting reference checks on prospective tenants, understanding your role and responsibilities as a landlord, and knowing your tenants' rights and responsibilities.
In January 2017, LandlordBC launched the Landlord Registry™ and the accompanying I Rent It Right™ e-learning tool to help increase professionalism in the province's rental housing industry. It is designed to educate landlords and property managers on the rules and expectations laid out in the Residential Tenancy Act. The goal is to create a more successful tenant/landlord relationship.
To be listed in the Landlord Registry™, landlords must first take a two-hour online course, either at one time or over different sittings (for most landlords it will take less than two hours to complete). After completing the course work, they must then take a test. Landlords who score at least 80 per cent on the test will be entered in the Landlord Registry™ and will receive an "I Rent It Right™" certificate. Renters can use the registry to search for accredited landlords when they are looking for a rental housing provider. Landlords can use certification to demonstrate their competency and market their rental properties. They can also use the resources in the Landlord Registry™ to answer questions, navigate potential issues, and settle disputes.
"Rental shortages in cities like Vancouver, Victoria, Kelowna, and Prince George create less than desirable circumstances for tenants and landlords," said Kimberly Lachuk, Director of Member Engagement, LandlordBC. "The Landlord Registry provides landlords with the education that they need to succeed, while providing tenants with the confidence that the person they are renting from has credibility and knowledge."
The Landlord Registry™ costs $39.00 plus GST. The cost includes the e-learning course, an "I Rent It Right™" certificate, and three years of listing on the registry as an accredited landlord. For more information on the Landlord Registry™ and I Rent it Right™ e-learning program, visit www.landlordregistry.ca.
LandlordBC is the largest professional rental housing industry association in British Columbia. The association provides rental housing owners and managers with education, resources, and support. It also works to balance a landlord's right to operate in a free market with a tenant's rights to access safe, stable housing. For more information about LandlordBC, visit its website at www.landlordbc.ca.