LANDLORD AND TENANT BOARD IMPROVING SERVICES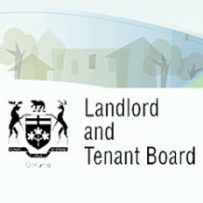 The Landlord and Tenant Board (LTB) is improving its operations and enhancing the quality of dispute resolution for the thousands of people across the province who access its services.
The LTB is transforming its services to meet the needs of landlords and tenants by:
Conducting hearings by telephone, video and in writing, where feasible.
Shifting resources to prioritize scheduling hearings.
Conducting case management hearings for contested L2 applications to end a tenancy and evict a tenant.
Expanding the capacity of the LTB to handle incoming documents by adding three new fax lines to receive application submissions.
Developing a new digital certification stamp for Orders to send to parties by email.
Encouraging applicants to use the electronic filing service to allow the LTB to process applications more quickly and include their email address on the application to save time.
Implementing the Advance Resolution Request form to allow applicants to quickly resolve matters that are not complex and may not require a hearing.
Appointing 39 full-time adjudicators and 35 part-time adjudicators to hear LTB matters.
In August 2020, the LTB consulted with stakeholders and the public on proposed changes to its Rules, Guidelines and forms. Over the consultation period, the LTB received 44 comments and held 15 virtual meetings with stakeholders. The LTB has reviewed the feedback and finalized its Rules, Guidelines to support more efficient, accessible and easy to use services. These changes will take effect on December 1, 2020. Forms will be updated and available shortly.
"I'd like to thank everyone who provided us with important feedback on how we can deliver and improve our services. We look forward to continuing this conversation with landlords and tenants to explore different options for ensuring that those who come before the LTB get the support they need," said Karen Restoule, Associate Chair at Landlord and Tenant Board. "As the COVID-19 pandemic is far from over, we continue to encourage landlords and tenants to work together to resolve their disputes during this challenging time."
Tribunals Ontario is committed to providing fair, effective and timely dispute resolution services to the people of Ontario.
Story by: Tribunals Ontario